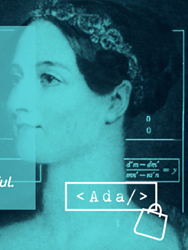 We aim to cut through the noise of machine learning by providing immediate, actionable value to our customers.
BOSTON (PRWEB) October 31, 2017
QuickPivot, the cloud-based, cross-channel campaign management platform that modernizes marketing teams, today announced the launch of Ada, a machine learning suite of predictive marketing models. The new models allow retail marketers to predict customer churn, identify deeper product correlations and forecast purchase behavior based on demographic data. These predictive marketing capabilities were designed to help retailers identify new revenue streams quickly and easily.
Ada's predictive marketing models can be purchased independently or in conjunction with QuickPivot's Target customer data segmentation tool. The three models can be implemented quickly with minimal data requirements, just customer and order tables, to generate powerful insights that can be immediately incorporated into marketing campaigns:

Churn: Calculate whether a customer will churn in 30, 60 or 90 days and understand how to best engage them before it's too late.
Basket: Increase average customer spend by understanding which of your products are often purchased together.
Cluster: Predict which purchase behaviors apply to certain demographics, finding both trends and anomalies.
"QuickPivot has always been adept at helping our customers derive maximum value from their data, and Ada, the machine learning suite, further enables retailers to turn customer data into actionable insights that drive revenue," said Bob Boehnlein, QuickPivot CEO. "For retailers, especially in the midmarket, machine learning capabilities need to be easy to use and focused on having a positive impact on revenue. We aim to cut through the noise of machine learning by providing immediate, actionable value to our customers"
QuickPivot's Ada evokes the pioneering spirit of Ada Lovelace, one of the world's first computer programmers. Innovative and visionary, but always practical, Lovelace helped design the Analytics Engine and wrote of the potential applications and impact that science and math could have on the world.
To learn more about QuickPivot's machine learning capabilities with Ada, visit https://quickpivot.com/machine-learning-retail or email sales(at)quickpivot(dot)com.
About QuickPivot
QuickPivot™ delivers fast, powerful, easy-to-use software for smart and nimble marketers with big ideas. The QuickPivot Cross-channel, Campaign Management (CCCM) platform combines big data analytics, discrete customer journey insights, visual and intuitive segmentation, and simplified customer journey mapping in one unified SaaS offering. Winner of several industry innovation awards, the QuickPivot platform enables marketers to deliver coordinated customer experiences across all channels, measure results in real-time, and refine marketing programs to improve performance. As brands look for cost-effective ways to drive rapid campaign creation and execution, QuickPivot is emerging as the vendor of choice. That's why clients like Shutterfly, HP, Allen Edmonds, the NHL, and over 25 channel partners are turning to QuickPivot as their new marketing hub. For more information, visit http://www.quickpivot.com