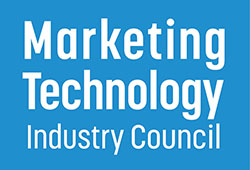 "Marketers have a unique opportunity to be so much more effective and efficient at their jobs." -- Engagio CMO Heidi Bullock
SAN FRANCISCO (PRWEB) November 01, 2017
More than 30 prominent B2B marketing and MarTech thought-leaders have issued a series of guidelines to help marketers navigate the increasingly confusing marketing technology landscape.
The Marketing Technology Industry Council, whose members hail from 27 of America's top enterprise technology companies, based their recommendations on the results of a survey of nearly 300 senior B2B marketing executives. Released earlier this year, that poll revealed that just 12% of marketing executives saw "significant" value from how they are using their MarTech investments today.
According to the findings, B2B marketing organizations are failing to adapt to the explosion of MarTech advances over the past several years (some estimates have put the number of MarTech platforms at over 5,000). Half of all marketers polled described their existing marketing stacks as oversized (50%), unaligned and poorly-integrated (49%). The Council warned that companies of all industries and sizes will continue to see declining ROI on their technology investments, unless a formula can be found to build marketing stacks strategically.
"The discipline of modern B2B marketing requires leaders to research the latest technology to help solve their most pressing business problems," said Marketing Technology Industry Council member David Lewis, Founder & CEO of DemandGen. "But our research has revealed that, with some exceptions, the majority of B2B marketing organizations haven't fully implemented the right processes prior to purchase to fully leverage their marketing stacks intelligently and strategically.
"This pattern leads to a snowball effect: while companies know technology is key to growth, they invest in MarTech -- only to encounter new challenges around full stack integration, or that their people aren't fully utilizing each tool they have accrued. The winners are taking a more thoughtful approach and adding resources for building out their Demand Factories and the impact has been exponential for them."
The study and subsequent recommendations are sponsored by Leadspace.
IGNORE THE "BELLS AND WHISTLES": CHOOSE YOUR MARTECH STRATEGICALLY
Among the Council's recommendations is a call for marketers to adopt what it terms a "solution-based purchase process."
"Every B2B marketer knows that the key to successful marketing lies in focusing on solutions, rather than focusing narrowly on product features," explained Council member Scott Vaughan, CMO of Integrate.
"But this approach is equally relevant for when we find ourselves at the buying end," she continued. "Marketers often get distracted by sophisticated or exciting product features. That can cause them to lose track of their fundamental business needs, and whether a specific technology -- for all its bells and whistles -- actually aligns with those needs."
Buying technologies that don't align with business goals "is worse than useless," Vaughan warns. "It's an unnecessary drain on your precious resources."
MOVE TOWARDS AUTOMATION
The Council's guidelines also include some more specific recommendations, such as a call for marketers to prioritize buying technologies which automate or at least shorten tedious tasks like managing marketing data and workflows. By "outsourcing" these tasks using technologies like AI, marketers can be free to focus on the creative aspects of the jobs they enjoy and excel at.
"Ultimately, technology is there to improve our lives," said Engagio CMO Heidi Bullock, also a member of the Council. "It's only logical that marketers should seek to 'delegate' the time-consuming, repetitive tasks to their MarTech - particularly when we're talking about jobs, like data management, that machines can do more effectively anyway."
MORE MARTECH IS A GOOD THING... AS LONG AS COMPANIES KNOW HOW TO HANDLE IT
Heidi summed up the research and its results: "The bottom line is that, with all the incredible MarTech available today, marketers have a unique opportunity to be so much more effective and efficient at their jobs than ever before.
"But to get to that point, B2B marketers need to build their marketing stacks strategically, because the alternative is to just get lost in a maze of technologies -- much of which are great in their own right, but only a fraction will actually be relevant to your company."
The full report with all its recommendations can be downloaded here.
About the Marketing Technology Industry Council:
The Marketing Technology Industry Council is comprised of more than 30 marketing executives from 27 leading B2B companies united by a common goal: to solve the top challenges facing marketers today, through meticulous research and in-depth, expert studies. The central objective of the Council is to deliver recommendations for enterprises on how to get the most from their marketing technology investments.
About Leadspace:
Leadspace's Audience Management Platform enables B2B companies to better engage customers and drive faster growth by allowing marketers to find and know their audiences. As internal and external data multiplies, Leadspace uses AI to provide a single source of truth across all sales and marketing data, identify net new account and individuals, and recommend the best marketing activities. Updated in real time, data and intelligence remains constantly accurate and actionable and can be consistently used across sales, marketing and advertising channels. Based in San Francisco and Israel, Leadspace is trusted by more than 130 B2B brands and 7 of the 10 largest enterprise software companies, including Microsoft, RingCentral and Marketo. For more, visit: http://www.leadspace.com