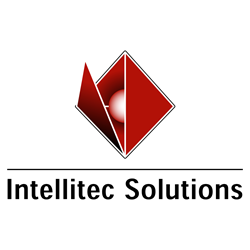 Wilmington, DE (PRWEB) October 31, 2017
Intellitec Solutions announced today they have expanded their client base, having signed an agreement to implement Intacct for a long term care facility in North Carolina. Already recognized as a leading provide in the industry, they are now supporting senior living communities in 21 states. This further growth was fueled by the firm's success in working with clients who need cloud based solutions to manage the financial side of their facilities.
Intellitec Solutions offers ERP solutions for senior living communities who want seamless accounting, clinical and business management without compromising any of the financial power they need. Instead of limiting capabilities with an all-in-one package, Intellitec Solutions empowers their clients with robust systems that enable technology, data and people to efficiently work together. By integrating Microsoft Dynamics GP and Intacct with leading independent clinical systems, Intellitec offers a financial management package that meets the needs of the long term care industry.
Rick Sommer, president of Intellitec Solutions, credits this latest expansion on Intellitec's focus on cloud based solutions "Many Senior Living facilities are coming to us to get modern cloud ERP that will work with the hosted solutions they use across their organization. But beyond simply moving to the cloud, they want to utilize best-of-breed software solutions that will help them get a better handle on costs. That is where our expertise and experience can be of greatest value."
Many long term care facilities and senior living communities use independent systems to manage clinical, accounting, documents, HR, and payroll. Intellitec Solutions has configured Microsoft Dynamics GP and Intacct to give financial management along with the ability to integrate data with the clinical and third-party systems the long term care industry needs. This in turn has created the national presence they now have.
About Intellitec Solutions
As a leading provider of General Ledger/ERP accounting software, Intellitec delivers in-house Long Term/Post-Acute Care expertise for over 450 locations across the United States. The 30-year-old company is certified in Microsoft Dynamics GP and Intacct and has optimized these solutions for the Long Term/Post-Acute Care Industry. In addition, they have developed automated integrations with clinical management packages to share financial and non-financial data. For more information or to schedule a demo, please visit http://www.intellitecsolutions.com or call 866-504-4357.
# # #
All company and product names mentioned herein may be trademarks of their respective owners.