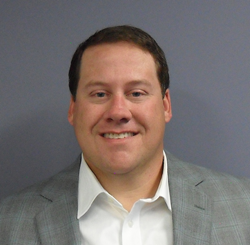 Career fairs offer physicians and clinicians a valuable opportunity they can't get anywhere else, to engage face-to-face with several top local healthcare employers at a single event.
St. Louis, MO (PRWEB) November 07, 2017
PracticeMatch, a company that provides a physician database, job boards, and staffing resources to healthcare employers nationwide, released its schedule of physician career fairs to occur throughout 2018 across the country. Due to the popularity and success of its new virtual (online) career fairs introduced this year, PracticeMatch will provide more virtual career events in 2018 to complement its live, on-site recruiting fairs. The schedule of live, on-site career fairs for the first half of the year is as follows:

St. Louis, MO – March 1, 2018
Cleveland, OH – March 20, 2018
Chicago, IL - March 24, 2018
New York, NY – April 7, 2018
Recruiting activities typically slow down in the summer, so there will be no fairs from May through July. PracticeMatch career fairs will resume in August, with events that month in Kansas City, MO, Detroit, MI, Dallas, TX, and Baltimore, MD. The Los Angeles career fair will be held in September, followed by Houston, TX. In October, career fairs will be held for physicians and employers in Philadelphia, New York City, and St. Louis. The last events of the year will occur in Chicago and Cleveland, OH, in November of 2018.
The complete schedule for the 2018 calendar year of national physician career fairs is located on the PracticeMatch website.
"We look forward to another exciting year of successful career fairs," states Mike York, chief operations officer of PracticeMatch. "We consistently receive very positive feedback about the career fair experience from employers and physicians who attend. Physician job seekers find it very helpful to meet with several local employers in one event, and employers really enjoy seeing the person behind the CV. Attending a career fair facilitates your job search and eliminates a lot of guesswork from the process."
A survey of 2017 career fair attendees revealed that a large majority of physicians (83 percent) viewed the experience as a valuable one. Nearly three-fourths of career fair attendees (74 percent) indicated that they actively engaged with three or more employers at the event, while more than a third of attendees spoke with five or more employers.
"Career fairs offer physicians and clinicians a valuable opportunity they can't get anywhere else, to engage face-to-face with several top local healthcare employers at a single event," York adds. "Any motivated healthcare professional seeking a physician practice opportunity or advanced practice job will learn a great deal about what the local job market bears, interact with top local healthcare employers, and also possibly explore national opportunities as well if desired."
To view the schedule or register for an event, visit https://www.practicematch.com/physicians/career-fairs-and-events/career-fairs.cfm.
About PracticeMatch:
PracticeMatch is one of the most established service companies in the physician recruiting industry, and its Pinpoint physician database includes over 338,000 interviewed physicians. Founded more than 25 years ago, PracticeMatch provides candidate leads and recruiting resources to match pre-screened candidates directly with healthcare employers on a national basis. Based in Saint Louis, MO, the company annually conducts 30+ physician career fairs nationwide.
For media inquiries, or to schedule an interview with a PracticeMatch executive, please contact Andrea Clement, aclement(at)usa(dot)m3.com. For more information regarding healthcare recruiting services and resources provided by PracticeMatch, please contact Mike York, (800) 489-1440 mike.york(at)practicematch(dot)com.
# # #