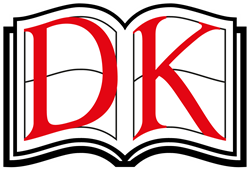 NEW YORK (PRWEB) November 01, 2017
DK Eyewitness Travel today released a list of the 10 Best Alternative Fall Getaways. Selected by DK's in-house travel experts, these destinations offer a delightful autumn backdrop minus the crowds, high prices and overall busyness some popular summer spots experience even well into fall.
In compiling the Best Alternative Fall Getaways, DK's experts selected destinations that offer good weather, outdoor activities, historic landmarks and art galleries, even wine tasting experiences. Many of these destinations go overlooked in favor of more well-known neighbors, like Chattanooga, which is less than a two-hour drive from Atlanta. Or Colorado Springs, which is just one hour south of Denver.
"Americans are fortunate to have so many destination options, but it can be easy to fall back on old favorites," said Georgina Dee, publishing director, DK Travel. "Fortunately, we've pulled together a list of must-go destinations that are full of life and eager to be explored, from Pittsburgh on the east coast with its world-class art museums and burgeoning food-and-drink scene to Grand Junction in the west with its fantastic hiking trails and stunning views from Colorado National Monument."
DK Eyewitness Travel, an award-winning travel guide book publisher, has more than 200 travel titles under the Eyewitness Travel and Top 10 brands. Many popular U.S. destinations are covered in travel guides like DK Eyewitness Travel Guide: USA, which was updated and re-released earlier this year.
10 Best Alternative Fall Getaways
1. Santa Barbara, California
2. Bend, Oregon
3. San Juan Islands, Washington
4. Grand Junction, Colorado
5. Colorado Springs, Colorado
6. Clearwater Beach, Florida
7. Chattanooga, Tennessee
8. New York's Finger Lakes
9. Pittsburgh, Pennsylvania
10. Richmond, Virginia
For the full list of destinations and why each was chosen as among the best alternative fall getaways, visit: https://www.traveldk.com/article/go-here-not-there-this-fall/.
About DK
DK is the bestselling and award-winning publisher known for informing, entertaining, and educating global audiences through beautifully designed content. DK also publishes the Eyewitness series for children and Eyewitness Travel Guides. Prima Games and Alpha Books are also available from DK, a division of Penguin Random House. http://www.dk.com
# # #