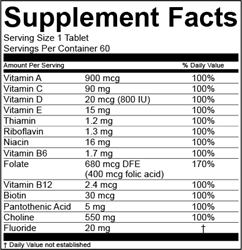 "We monitor the trends of the supplement-manufacturing industry and really listen to what they have to say so we can provide a software that responds to their unique needs," said Craig Bennett, CEO of ESHA Research. "This update reflects our continued commitment to that principle."
SALEM, Ore. (PRWEB) November 01, 2017
ESHA Research, the leading provider of food & supplement formulation and labeling compliance software solutions, today announced a major update to their revolutionary supplement formulation software, Genesis R&D Supplements. Genesis R&D Supplements is the industry's only program tailored specifically to the needs of supplement and nutraceutical manufacturers.
"We monitor the trends of the supplement-manufacturing industry and really listen to what they have to say so we can provide a software that responds to their unique needs," said Craig Bennett, CEO of ESHA Research. "This update reflects our continued commitment to that principle."
Genesis R&D Supplements version 1.3 integrates many user-requested enhancements, including chemical impurities tracking. Many manufacturers use the California Prop 65 guidelines on contaminants. When a formula exceeds the Prop 65 threshold for a contaminant, the program will alert the user.
"My development team really knocked this update out of the park," said Josh Luth, Product Manager at ESHA. "I think our users will be impressed with what we have accomplished here."
In addition to the major feature additions, the program now includes a new FDA compliant, two-column Supplement Facts label template and even more options for tailoring the Supplement Facts label.
Want to learn more about Genesis R&D Supplements? Schedule a demo at http://www.esha.com/gns-demo.
About Genesis R&D Supplements
Genesis R&D Supplements incorporates a wide variety of functions necessary to the supplement-formulation process. With Genesis R&D Supplements, users can quickly create and modify supplement formulations, generate regulatory-compliant supplement facts labels in a variety of formats, distinguish between active and inactive ingredients, calculate ingredient shelf-life overages and costs, and much more.
About ESHA Research
ESHA Research, founded in 1981, offers a variety of nutritional analysis and label development solutions to ensure regulatory compliance. Our software programs and databases have been used all over the world, by food manufacturers, educational facilities, restaurants, healthcare facilities, and other industry institutions for nutrient analysis, labeling, product development, and more. In addition, ESHA Research offers software and regulatory compliance consulting and label-generation services.