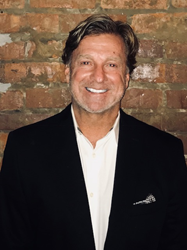 "CEG is excited to have someone who has a familiarity with the data center industry and its need for custom critical equipment and solutions. With his impressive sales experience and extensive relationships, we look forward to Monty making an immediate impact." - Sam Morrow, EVP of Sales
GLASSBORO, N.J. (PRWEB) November 01, 2017
Critical Environments Group℠ (CEG), a leading provider of data center and critical environment infrastructure optimization solutions, today appointed Monty Crocker as an Account Executive for the organization. In this role, Crocker will create, manage and grow business primarily across the Southeastern United States. However, he will be able to support all areas of direct sales for clients located anywhere across the country.
"CEG is excited to have Monty join our team; someone who has a familiarity with the data center industry and its need for custom critical equipment and solutions," says Sam Morrow, Executive Vice President of Sales for Critical Environments Group. "With his impressive sales experience and extensive relationships, we look forward to Monty making an immediate impact."
Prior to joining CEG, Crocker was the CEO and Founder of Montec Industries, Inc. – a data eradication and data center storage solution company. In this role, he also served as a critical data migration advisor for a variety of clients including government agencies, marine/oil seismic companies and defense contractors. His 15+ years as a business owner in the data center space gives him the insight to understand the needs of this industry and offer critical equipment and solutions for all facets of operation: Intelligent Storage, Critical Power, Airflow Management, Facility Monitoring and data center performance optimization.
Monty Crocker will operate from Atlanta, Georgia. He can be reached at 800-257-5235, extension 1272, at mcrocker@criticaleg.com, or on LinkedIn
About Critical Environments Group℠
Critical Environments Group (CEG) enables its clients to effectively manage, maintain and optimize their data centers and other IT environments. We're meeting the needs of this rapidly evolving industry by achieving value for channel partners or end users throughout the data center lifecycle.
CEG is the new, standalone organization that has been created because of DCiM Solution's 2016 acquisition of IIS Group. For more information about CEG and its combined comprehensive offerings, please visit http://www.criticaleg.com