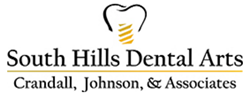 Upper St. Clair, PA (PRWEB) November 02, 2017
In honor of Dental Hygiene Month, Drs. Steven Crandall, Karen Johnson and Kathy Lopez raise awareness of the importance of treating receding gums in Upper St. Clair, PA, Pittsburgh, PA and surrounding areas. Gum recession can cause a variety of symptoms, including sensitive teeth and the appearance of elongated teeth. If left untreated it can also leave the gums susceptible to infection and gum disease. The Chao Pinhole® Surgical Technique (PST™) is a gentle and convenient gum recession treatment designed to minimize receding gums and improve oral health.
Drs. Crandall, Johnson and Lopez offer treatment for receding gums in Upper St. Clair, PA and Pittsburgh, PA, that is minimally invasive and highly effective. PST is a suture-free, scalpel-free procedure that uses specially designed instruments to loosen the gums and guide them over the teeth to restore the gum line. All of this is done through one or more small, pinprick holes in the gum tissue. Once the treatment is complete, patients typically experience an immediate reduction in the symptoms associated with their receded gums, including sensitive teeth and the appearance of oversized teeth.
Since PST does not require any stitching or cutting, the treated tissue is exposed to minimal trauma and heals quickly. Most patients experience minimal post-operative symptoms like bleeding, swelling and pain. There is also a reduced risk of complications during and after treatment when compared to traditional treatments for gum recession. In fact, most patients who receive PST can comfortably complete normal responsibilities and daily activities right after the procedure is finished.
Treating gum recession quickly not only renews the look of the smile and minimizes related symptoms, but it also reduces the risk of gum disease and tooth loss. When gum tissue recedes, it exposes delicate tissue to the harsh environment of the mouth, which leads to sensitive teeth. If left untreated, pockets of harmful bacteria can form and lead to bone degradation and tooth loss.
Drs. Crandall, Johnson and Lopez encourage patients with symptoms of receding gums in Upper St. Clair, Pittsburgh, and surrounding areas, to receive treatment as soon as they arise. Patients are welcome to schedule consultations by calling South Hills Dental Arts at 412-833-6166 or by visiting http://www.southhillsdentalarts.com.
About the Practice
South Hills Dental Arts offers individualized dental care to patients in the Upper St. Clair, PA and Pittsburgh, PA areas. Dr. Steven Crandall, Dr. Karen Johnson and Dr. Kathy Lopez offer experienced dental implant, TMJ, and Invisalign® treatments along with a wide variety of other services at their two office locations. The entire team at South Hills Dental Arts, understand the importance of learning the most cutting-edge treatment techniques to ensure each patient receives effective and comfortable treatment. To learn more about Dr. Crandall, Dr. Johnson and Dr. Lopez or the services they offer, please visit their website at http://www.southhillsdentalarts.com. To schedule an appointment at their Upper St. Clair office call 412-833-6166 or 412-922-9292 for the Ingram Crafton office location in Pittsburgh, PA.