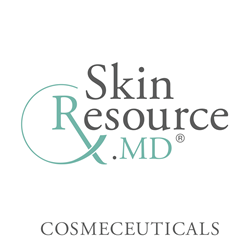 I know how much misinformation is out there on skincare because I dispel it every day in our clinic. I want people to be armed with the right information so they can pay attention to what they really need in their skincare regime. Most of the times it is... surprisingly simple
SAN DIEGO (PRWEB) November 01, 2017
Skin Resource.MD, a cosmeceutical line created by dermatologists and based out of San Diego, California, launched "Ask A Dermatologist" this week on their website SkinResourceMD.com to provide expert information on a wide range of skincare topics. Their team of practicing dermatologists, including founder and chief medical director Paul B. Dean, M.D., M.P.H., F.A.A.D., initiated this resource to increase the company's commitment to empowering all who are looking for a credible source of information on skin issues.
Dr. Dean started the company more than 35 years ago in response to the increase of expensive skincare product lines with misleading information on benefits. In addition to creating an affordable skincare line without irritants or fragrances, SkinResourceMD.com prioritizes ingredients that are high in antioxidants. Empowering customers with information has been a pillar of the brand since their beginning, with "prescribe it for yourself" as the motto.
"I know how much misinformation is out there on skincare because I dispel it every day in our clinic," says Paul B. Dean, founder and chief medical director of SkinResource.MD. "I want people to be armed with the right information so they can pay attention to what they really need in their skincare regime. Most of the times it is less than what they think and surprisingly simple."
Topics in the FAQ and "Ask A Dermatologist" section of the website are broad and include everything from treating acne and uneven, blotchy skin to identifying problem moles. Videos with new topics are published every Thursday, and those who visit the site can suggest topics that are not covered.
For more information about Skin Resource.MD, go to https://skinresourcemd.com/
About Skin Resource.MD
Skin Resource.MD (SRMD) cosmeceuticals was founded by board-certified dermatologists and practicing in San Diego for more than 35 years. SRMD products are doctor-formulated, fragrance free, involve no animal testing, and are manufactured earth friendly. As an online marketplace, SRMD passes savings onto customers, broadening access to excellent skin care products for all skin care needs. SRMD seeks to help all patients navigate the overwhelming amount of information on skin care products and ingredients, and encourages a simple regime with specialized products for patient distinct needs and skin conditions. https://skinresourcemd.com/