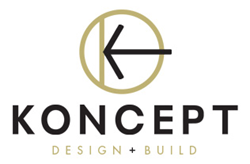 Koncept Design + Build, a Northern Virginia contracting firm that specializes in home renovations, has launched a modern redesigned website to provide potential clients with an easy way to become familiar with the company's work.
FALLS CHURCH, Va. (PRWEB) November 11, 2017
Koncept Design + Build is a Northern Virginia Herndon home remodeling firm that is pleased to announce their new, modern website design. With expertise in all aspects of the construction industry, ranging from helping clients build their dream homes from the ground up, to in depth home remodeling, Koncept Design + Build now makes it possible for clients to learn about their business via an easy to navigate, stylish, and modern website. For homeowners who have considered undertaking a remodeling project on their house, the new site at konceptdb.com can help them see how Koncept Design + Build can help bring their vision to life.
Home remodeling is a complex and in depth process, which means that there is no substitute for experience when finding a trustworthy contractor to undertake your renovation. The Koncept Design + Build website is designed to help show potential clients why they should trust Koncept with their upcoming home renovation job. The Herndon Home Remodeling firm has a portfolio page on the new site which has been put together in a sleek modern layout, in order to make navigation both simple and aesthetically pleasing. Contained in their Design and Build portfolio are several photo collections presented in slide shows within the project gallery, demonstrating the wide variety of styles and aesthetics that Koncept is able to achieve with their team of highly skilled craftsmen and contractors. A photo gallery provides a simple interface so visitors can see samples of the exact type of renovation they are hoping to have done, such as a basement or a deck. Finally, the video gallery allows you to see firsthand just what the team at Koncept Design and Build are capable of.
Koncept Design + Build roots each home renovation job in the emotional connection that the homeowner has with their space. The Herndon home remodeling company founded by Ken Marzullo goes above and beyond the demands of a simple contractor by bringing architectural and design experience to the remodelling process, helping to create a retooled home that owners will be proud of for years to come. Koncept Design + Build is located at 701 W. Broad St, Ste 311, Falls Church, VA, 22046. They can be reached by phone at 703-810-7270. To view their extensive portfolio showing the breadth of the company's home remodeling expertise, visit their newly redesigned website at https://www.konceptdb.com and navigate to the portfolio page.