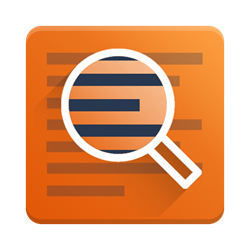 "...we saw the power for artificial intelligence and machine learning to create value in analyzing the vast amounts of financial industry news and data..."
Pittsburgh, PA (PRWEB) November 03, 2017
Stocksnips Inc today announced the release of its integrated big text analytics platform for enterprises at the Innovation Works product launch event at Stage AE. Stocksnips 3.0 continuously reads news articles and extracts relevant facts and derives a sentiment score using its advanced AI and machine learning algorithms. Stock sentiment analysis is based on the positive and negative statements about a company. This enables financial firms to view the market with an alternative lens, including news sentiment as the third leg in addition to price and volume. The sentiment can be measured at the market, sector or company level. The News sentiment data will be available to institutional investors and content publishers directly from the Company and Benzinga with whom the Company has entered into a reseller agreement.
News Sentiment is less noisy compared to Social Media Sentiment
Sentiment signals from news articles would be "less noisy" and more likely to be correlated to stock price performance. News sentiment index alerts investors regarding change in sentiment and impact of events like earnings releases, oil price and interest rate changes. Stocksnips Machine learning models are doing the homework for the user and achieve high accuracy. Users are able to quickly learn about changes in the market, sector or individual companies.
News Sentiment versus Price provides an edge to investors
News-based sentiment covers a number of factors that affect stock price that can be early indicators of how stock prices will be impacted. Several studies have shown that news stories, especially around the company's earnings announcement, influence stock price. Our analysis has shown that there is strong correlation between sentiment change and price change. Users can now track sentiment vs price trend in easy to understand trend charts.
"Innovation Works is excited about the launch of Stocksnips 3.0," said Frank Demmler, Vice President, Entrepreneurial Services for Innovation Works. "As an early investor in Stocksnips, we saw the power for artificial intelligence and machine learning to create value in analyzing the vast amounts of financial industry news and data. That opportunity, plus Ravi's capabilities as a CEO, make Stocksnips a company with great promise," Demmler added.
Integrated analytics platform reduces cost and time to analyze sentiment and price
StockSnips 3.0 simplifies the process of discovering and learning key facts about markets and companies by providing dashboards that have been designed for institutional investors. Stocksnips has collaborated with InRhythm Inc and uses their powerful KPI based dash boarding platform for easy integration of price, volume and sentiment data. This enables investors to track sentiment versus price in real time using intuitive dashboards and charts.
Viv Penninti, CEO of InRhythm and co-founder of Stocksnips commented, "In a globally connected world, companies are tied to other companies and large conglomerates can impact the performance of other companies. If there is asymmetry in timing of information published by these interconnected companies, it is posited that such information can be useful for predicting likely stock movements."
About Stocksnips
Stocksnips is a Pittsburgh-based company dedicated to providing easy access to stock market news analysis to investors. Understanding market sentiment trends is an important element in managing one's stock portfolio. The app is the outcome of research conducted by machine learning experts and data scientists in collaboration with active investors and financial experts
Contact
Ravi Koka, Founder & President
Media: Kathleen Conlogue
Email: info(at)stocksnips(dot)net
Twitter: @stocksnips
Linkedin: https://www.linkedin.com/company/stocksnips?trk=biz-companies-cym
Facebook:https://www.facebook.com/stocksnips
Web: http://www.stocksnips.net