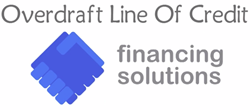 RIDGEWOOD, N.J. (PRWEB) November 03, 2017
Financing Solutions, a leading financing company for small businesses has announced a revolutionary new product and service. The Overdraft Line of Credit by Financing Solutions will help small businesses eliminate bank overdraft penalty fees while also avoiding bouncing company checks.
CoFounder Stephen Halasnik stated, "In our existing financing business we often see small business bank accounts where a bank charges $2,000, $6,000 and even $10,000 per year in fees associated with overdrafts. A bank might charge $25-$80 per overdraft item. If there are 3 overdrafts in one day, most banks will charge their fee times 3. It really adds up!" In addition, Mr. Halasnik added, "Every business owner has had the embarrassing experience of bouncing an important check. It might have been for payroll or an important supplier. Most of the time, it isn't a reflection of the business. It's just the natural up and down nature of cash flow. Banks make a lot of money on overdraft fees and we wanted to eliminate that expense for the business owner."
In fact, according to recent research into bank profits, banks are making over $13 billion per year in overdraft fees.
How to Use a Business Line of Credit to Stop Overdraft Bank Fees
The Overdraft Line of Credit works by monitoring a company's bank account. They will receive an email daily the bank balance to the client. The small business owner then has two options. They can elect to manually draw from the preapproved line of credit from Financing Solutions. The business owner can also opt to set up an automatic funding amount if their account falls below a certain level. The cost is $0 to have the service. They only have a cost if they draw on their line to cover overdrafts. It is then a cost of $10 per week for each $500 of the line they use. The line can be paid back at any time out of future cash flow.
CoFounder Keith Giovannoli explained, "every small business owner or bookkeeper hates overdraft fees. We wanted to make the Overdraft Line of Credit a simple tool a business owner can use to save money immediately. In a typical scenario, a business owner overdrafts their account and are about to get hit with $100 in bank fees. Financing Solutions will advance $500 from their Overdraft Line that same day - it will save them $90 immediately. A business owner can also use the line to pay for small important expenses when they know that their balance will be low. It allows a small business to start to establish credit so they can secure a larger line in the future."
In order to qualify, the business owner needs to have a personal credit score of 650 or greater and needs to have $150,000 per year in sales.