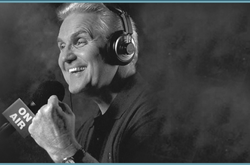 (PRWEB) November 02, 2017
Money Doctor Neil Gallagher has accepted the invitation to serve as M.C. for the 5th annual Malaika Charity Ball, scheduled for Saturday, October 28 at 6 P.M. at the University of Texas, Arlington Rio Grande Ballroom.
The Malaika Orphanage is a five year old "family" located in Kampala, Uganda. With 218 children from the ages of newborn to around 12 years old, the requirements for quality support cannot be overstated.
According to Gallagher, "They're doing great work at this orphanage, and they can only do better with support from people like you or me and from all over the world."
"We are very pleased and honored to have Dr. Gallagher M.C. the event," said Betty Bengo, attorney and president of Malaika. "Dr. Gallagher, or 'Doc', is well known for his humanitarian efforts having served in the Peace Corps in leper colonies in NW Thailand. Dr. Gallagher also organized the first global conference on 'Crush Ebola'."
'Doc' Gallagher received his doctorate from Brown University. He is the author of five books and 70 professional popular articles. A former professor, a wealth counselor, success coach, retirement planner, and president of Gallagher Financial Group, Inc., Gallagher hosts 2 radio shows: "The Joy of a Rich Retirement" and "Secrets of Successful Women."
A regular speaker at Zig Ziglar's Born to Win conferences, 'Doc' has presented programs for several Fortune 500 companies, and is excited to M.C. the Malaika Charity Ball event.
++++++++++++++++++++++++++++++++++++++++++++++++++++++++++++++++++++++++++++++++++++++++
For more information on this important humanitarian event, go to: http://www.mocfusaug.org
For more on Dr. W. Neil Gallagher and his financial group, visit: http://www.gallagherfg.com/