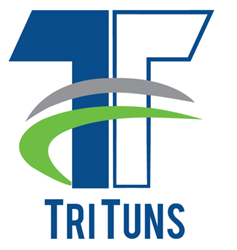 Tri Tuns' Fast Track Workshops give our customers the clear, practical and tactical actions they need to get fast results. They turn customers' problems into opportunities" Jason Whitehead - CEO, Tri Tuns, LLC
BETHESDA, Md. (PRWEB) November 02, 2017
Tri Tuns, the customer success and software adoption consulting firm, announced today the release of two new consulting services for SaaS software vendors and SaaS customers. The new Tri Tuns' "Fast Track Workshops" are designed to provide rapid, tactical solutions to solve specific use case challenges involving customer success operations and software adoption performance challenges.
"As the SaaS space has matured, rapid growth has raised new types of challenges for SaaS vendors and their customers, so the demand for custom, rapid, tactical solutions became more and more evident and important," said Steve Lichtenfels, Tri Tuns' Executive Vice President of Sales. "As SaaS firms' customer success operations scale, it becomes critical to put the right type and amount of resources behind the right needs", said Lichtenfels. Tri Tuns' extensive experience in this area since 2006 provides customers with the tactical steps and strategic vision needed to scale their operations and processes effectively.
The Tri Tuns' Fast Track Workshops are one or two-day, expert-led action-learning sessions focused on the unique needs and use cases of each client. Each workshop involves up to 7 key stakeholder participants. The deliverables from the workshops are a specific set of tactical, immediate use solutions, and three (3) monthly follow-up calls to monitor results and support client progress.
"We've listened closely to what SaaS vendors and their customers were asking for" said Jason Whitehead, Tri Tun's CEO. "As our customers' scaled, they were encountering unique and specific challenges around customer success operations and software adoption. Our customers kept telling us they needed to quickly develop the tools and tactical, step-by-step actions they can immediately put to use. They needed a fast, low-cost way to get started and quickly prove they could deliver the results their management demands. Our Fast Track Workshops deliver just what they need," said Whitehead.
Tri Tun's Customer Success & Software Adoption Fast Track Workshops are available beginning November 15, 2017. Contact Tri Tuns for detailed information and scheduling availability.
Tri Tuns, LLC is a privately held customer success & software adoption consulting firm founded in 2006 and based in downtown Bethesda, MD. Tri Tuns, LLC has developed highly effective software adoption and customer success methodologies and practices that drive business outcomes for SaaS vendors and their clients. Tri Tuns, LLC is platform independent, enabling it to work with any software platform vendor and with any platform buyer to achieve effective customer success operations and accelerated adoption of new software.