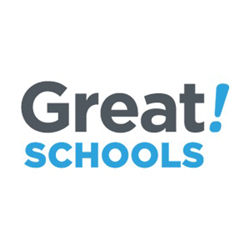 "We hope our new rating system and school profiles will further enable parents to be strong advocates for their children—and all children in their communities." --Matthew Nelson, President, GreatSchools.
OAKLAND, Calif. (PRWEB) November 02, 2017
GreatSchools—the leading nonprofit provider of trusted school information—is rolling out new school ratings for all schools around the country. Parents nationwide now have expanded information about important aspects of schools—including course access, student progress, and equity—that can help them support their children's education and take action to improve their local schools.
Taking advantage of the range of education data states make available, GreatSchools is adding this rich data into its rating system to ensure that school ratings reflect factors that are connected to students' success in college and later in life. The new GreatSchools Summary Ratings include the following (where data are available and accessible):

An Academic Progress Rating that shows how much a school helps students improve academically throughout the school year;
An Equity Rating that indicates whether a school effectively serves all groups of students, including students in different ethnic groups and students from low-income families; and
An Advanced Coursework Rating, which includes information on the courses a school offers and the average number of advanced courses a student takes at the school.
"We believe schools must serve the needs of every child, in every community, and we know that parents play an enormous role in ensuring this happens," says Matthew Nelson, president of GreatSchools. "We hope our new rating system and school profiles will further enable parents to be strong advocates for their children—and all children in their communities—to help all kids have a shot at success."
GreatSchools' new school profiles were designed with an explicit focus on the types of information parents need and the support that can help them take action with this information. For example, if a parent sees that their child's school has a low Equity Rating compared to other schools in their state, they will find tips on how they can engage teachers and administrators to discuss improving the education of all students at this school. In addition, GreatSchools will continue to offer stories, videos, tips, grade-by-grade newsletters and interactive tools for parents on ways to support their children's academic and social-emotional development from preschool through high school.
"GreatSchools gives critical information on school performance to the people who need it most—parents," says Bibb Hubbard, founder of Learning Heroes, a national nonprofit working to help give parents an accurate picture of their child's progress and the tools to best support their educational success. "Parents want information that they can easily decipher to understand how schools are preparing children to succeed in college and beyond. The new GreatSchools profiles and ratings offer clarity and guidance so parents can make better decisions about their child's education."
GreatSchools soft-launched the expanded ratings for all California schools in late September, and parents there already have positive reactions to the improved GreatSchools tool. "I care about test scores, but I really want to know that my son will get the same learning opportunities as other kids at his school," says Lee Hsu from San Francisco. "The GreatSchools ratings and profiles help me understand that—and how I can help both my son and his school be successful."
About GreatSchools:
GreatSchools is the leading national nonprofit empowering parents with essential information to improve educational opportunities for their child. Using GreatSchools' trusted ratings and school quality information, parents can find the right school for their family and take action to improve schools in their communities. Thousands of articles, tips and interactive tools offer parents easy-to-use resources to support their child's learning and well-being every day. Families, community leaders and policymakers turn to GreatSchools for the school information they need to guide children to great futures.