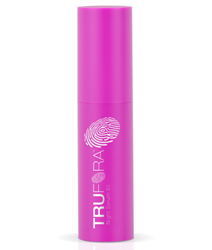 "We look forward to reaching an even broader base of potential customers to share our products with and look forward to sharing our story on November 9 during The Thursday Night Beauty Report, said Sara Sweeney, CEO & Founder of Truth Aesthetics"
AUSTIN, Texas (PRWEB) November 09, 2017
Trufora, the effective & ethical, dermatologist-developed skincare brand, announces an extension of their partnership with entertainment and lifestyle retailer, HSN. Following months of success on the retail site, HSN.com, Trufora will air on the retailer's television platform beginning November 9, 2017.
Trufora will launch the skincare collection on air during the Thursday night Beauty Report with host Amy Morrison and Truth Aesthetics CEO & Founder, Sara Sweeney, the company behind the brand.
Trufora offers an advanced alternative to typical anti-aging beauty products and brings a new standard to skincare with products that reveal the look of more beautiful, healthy and youthful skin in people of all ethnicities and all skin types. Trufora not only provides an easy, fool-proof regimen for customers, but it also effectively addresses the most common signs of skin aging: loss of brightness and even tone; laxity; fine lines; wrinkles; texture and softness.
The complete range of Trufora skincare products, made with the highest-quality, scientifically-tested and non-irritating ingredients, will be featured on air. Additionally, Trufora will be introducing new varied sizing of skus, including:

Day Serum 85 1oz $60
Night Serum 85 1oz $80
Perfecting Eye Treatment 0.5oz $55
Intensive Night Treatment 1.7oz $65
"We have seen a tremendously positive response from HSN.com customers who have seen real results from using our clean, effective, safe and non-irritating line," said Sara Sweeney, CEO & Founder of Truth Aesthetics. "Our products deliver results quickly, and unlike many efficacious skincare brands, are affordable too. We look forward to reaching an even broader base of potential customers to share our products with and look forward to sharing our story on November 9 during The Thursday Night Beauty Report."
Developed in partnership with renowned dermatologist Dr. Fran Cook-Bolden, Trufora products are ideal for everyday use in women of all ages, skin types and ethnicities.
"Trufora has created a valuable solution for our online customers who are searching for high-quality and effective skincare," said Jeff Askenas, SVP Beauty Merchandising, HSN. "We look forward to amplifying the success Trufora has had on our retail site, with the addition of launching the brand on our television platform."
Tune in November 9th from 7-9pm EST during the Thursday night Beauty Report with Amy Morrison for the launch of Trufora on HSN. For more information, visit http://www.Trufora.com, and follow Trufora on social media @Trufora and http://www.facebook.com/trufora.