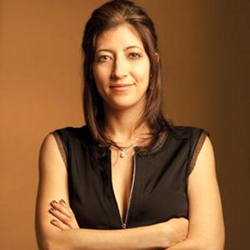 (PRWEB) November 01, 2017
Get your City of Los Angeles cultivation and manufacturing licenses while you can, as they announce proposed new cap on number of licenses, and also a new way for existing cannabis businesses to stay open throughout the licensing process.
On Oct 31, 2017, the City Council of Los Angeles met and announced more important changes in its evolving proposed regulations for commercial cannabis licenses in the City. At the meeting, the City Council directed the City Attorney to begin drafting an ordinance that is consistent with its previous proposed regulations with a few new changes.
First, Los Angeles is seeking to cap the number of licenses that will be available in the City for cultivation, retail and manufacturing. The City had previously suggested there would be no limit for cultivation or manufacturing licenses, and that they would be granted to any applicants who meet the requirements and are in defined zones. Now, the City is proposing a limit of one square foot of commercial cannabis cultivation per resident of the City (approximately 4 million residents / square feet). If each cultivation were 22,000 square feet (the maximum allowed for a medium cultivation license), that means there would be about 181 total licenses available. The City also announced that it is proposing a cap on retail licenses of one per 10,000 residents (or about 400 City-wide), in addition to the dispensaries that qualify for Proposition M priority processing. Under the proposal, manufacturing licenses would be capped at one per 7,500 residents (or about 533 total).
Second, the City is now proposing to allow some existing non-retail cannabis businesses (including cultivators and manufacturers) to stay open during the licensing process, and to get priority for licensing. To qualify, the businesses would have to have been operating within the City since before 2016, and providing to a Prop D-compliant dispensary since before 2017. To apply for priority licensing, the business must submit its complete application within 15 business days from the start of the program, meaning that businesses need to plan now to be ready during this short window. The business also must submit to a pre-inspection and financial audit, and show all tax obligations for the past five years are paid. The City had previously suggested that all existing non-retail businesses would have to shut down during the application process and then apply with everyone else, which could have crippled or destroyed many existing jobs and businesses. It is unclear how many non-retail cannabis businesses within the City would meet these new priority requirements, but depending on their number, they could take up most or even all of the available licenses in the priority phase, leaving little for anyone else.
In this time of transition, it is more important than ever for anyone connected to the cannabis industry to stay on top of the laws. Local, state, and federal laws regarding cannabis are all changing rapidly, at the same time as many people are making important business plans and investment decisions. Please contact the expert firm of Margolin Lawrence Attorneys at Law if you are looking for professional help in getting set up for the future with your successful commercial cannabis business.
For More Information: http://www.MargolinLawrence.com
Contact:
ALLISON MARGOLIN
Margolin Lawrence Attorneys At Law
323-653-9700