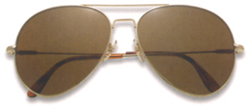 If every American purchase one USA made product per year the impact would be $9 billion. That creates an amazing amount of jobs for U.S. Citizens!
Reno, Nevada (PRWEB) November 05, 2017
America's Business to Consumers Inc. (USAB2C.com) provides U.S. manufacturers the venue to sell products. Given a choice between items made in America and similar items made overseas, consumers would rather buy the American product, according to a nationally representative survey by the Consumer Reports National Research Center.
Made in USA products run the gamut from Maple Landmark Toys, to Bully Tools / QPI Tools, Towels, Sunglasses, Kitchen Gear, Utility Lighting, Knives, Wingards Decorative Windmills, and Kids Furniture in time for holiday shopping needs.
This month, AO EYEWEAR Inc., of Southbridge, MA is being featured.
The development of the optical and eyewear manufacturing industry in America started in the early part of the nineteenth century. Prior to this time, optical frames and lenses were imported from Europe, mainly France, Germany and England. Metal frames were also produced by local jewelry manufacturers as well as other specialty metal workers. The quantities, however, were limited to private demand for singularly custom made frames.
The AO heritage began in 1826, when William Beecher, a Connecticut farm boy, came to Southbridge, after an apprenticeship in Providence, Rhode Island, where he learned the jeweler's trade. This trade he practiced in Southbridge for seven years before his fateful encounter with a pair of typically crude imported spectacles. "I can do it better," said William to himself and he went to work.
The American optical industry was born at that moment. William Beecher fostered an enduring precept for the company that was to grow into the American Optical Company.
The Company grew at an exponential rate at the turn of the century. The export business was further expanded with the setting up of the London office in 1905. Back in Southbridge, AO was already employing 2,000 employees with a payroll of $1 million.
Precious metal frames (gold and silver) were increasingly gaining popularity. Production exceeded 600,000 gold/silver frames and mountings per year, twenty times the numbers produced just thirty years earlier.
In 1917, AO designed and built 8 mobile optical units to support U.S. troops and Allied Forces in Europe during WW-I. These self-contained eyeglass facilities were stocked with all necessary frames, lenses, refractive equipment and machines for the fitting and filling of prescription and distribution of sunglasses. Two white metal frames, "Liberty" and "Victory" were put to service in the field. A record of two and one-half million glasses were furnished to the US Government for the war effort.
During WW-II, AO again come to the forefront with new optical products developed by their research laboratories. This development work allowed AO to supply the US Government with new products including gun sights, bombsights, AR glass, aviation goggles, sunglasses and precision optics for military and instrument applications.
Between 1943 and 1944, a total of 10 million goggles frames, 5 million pairs of sunglasses and over 6.5 million pairs of lenses were grounded and polished including 1.4 million prescriptions delivered to the Armed Forces.
By 1946, AO's contribution to the war effort was so substantial that the Company and the entire work force were presented the Army-Navy "E" (excellence) award as recognition.
It was in 1958 that the Flight Goggle 58, now known as the Original Pilot Sunglass was produced for the US military to provide pilots with maximum protection, optical performance and comfort. Right to the present time, the Original Pilot is still being manufactured in the AO complex in Southbridge, Massachusetts.
In fact the Original Pilot Sunglass was honored to be the first ever sunglass to land on the moon worn by US Navy Commander Neil Armstrong and the crew of Apollo 11 in 1969. These sunglasses now resides on permanent display in the Smithsonian Air and Space Museum in Washington, D.C.
Subsequent years saw numerous collections of AO frames and sunglasses made and sold. A plethora of shapes, colors, sizes, materials and designs were offered. They were trendsetters in their own right. AO Sunvogue sunglasses could be found on the cool bikers in the 1969 movie, "Easy Rider" or on the hotshot aviators in "Top Gun" as well:
https://www.usab2c.com/product/AOeyewear_FlightGear_OriginalPilot
AO Eyewear prides itself on its products, classic lines and styling. Their products, developed with function first, remain in vogue year in and year out.
AO Eyewear, is committed as the founders of the company to continue to uphold the value of producing the highest quality, innovative and design-driven eyewear products that withstand the test of time.
Why USAB2C?
Chief Operations Officer George P. Hanos recently relayed, "USAB2C is a modern day marketplace in the tradition of the ancient Greek 'Agora'; a virtual channel where consumers and American manufacturers come together to exchange ideas, concerns and conduct business. On USAB2C.com, customers can browse an online catalog and order products sourced from USAB2C Certified American through a safe and secure website. The effort to uncover American made products is ongoing."
USAB2C founders are intent on providing products made in the USA that minimize exposure to some inferior materials found at times in Asian imports, particularly seen in toys. The "Made in the USA News" section presents consumers with daily stories dealing with "PRODUCT RECALLS," new product introductions and related retailing / safety news.
Consumers can submit inquiries to USAB2C directly on the "CONTACT US" page: http://www.usab2c.com/page/contact.
About America's Business to Consumers Inc.
America's Business to Consumers Inc. is a private company experienced in retail marketing, consumer research and e-Commerce. Established in 2007, USAB2C seeks to be a single source of American manufactured products. A site where consumers can find a multitude of products manufactured in the U.S. at competitive pricing. http://www.USAB2C.com as a website portal, facilitates interactive communication between consumers and those "in-demand" products to numerous American manufacturers.
The USAB2C team takes this occasion to once again sincerely hope this Thanksgiving, Christmas and Hanukkah at home will prove a fitting climax for 2017 and that the coming year brings more success and happiness than any which has gone before!
Contact:
Sophia C. King, Editor-in-Chief
America's Business to Consumers Incorporated
(775) 888-1378
Sophia(dot)Anayannis(at)USAB2C(dot)com
http://www.facebook.com/USAbusiness2consumers