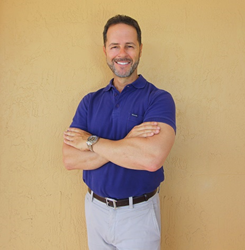 KEY LARGO, Fla. (PRWEB) November 02, 2017
Haute Residence welcomes acclaimed Broker, Pete Riveiro to its prestigious Real Estate Network, where he exclusively represents the Luxury Real Estate Markets in Key Largo and Islamorada, Florida.
A former Financial Consultant with Merrill Lynch and over 25 years in the Real Estate Industry, Pete leads the market as top Real Estate Broker in the upper Florida Keys.
With a passion for networking and financial planning, Pete represents a wide spectrum of clients from high net-worth individuals to first time home buyers.
His unique expertise has also allowed him to successfully lead the acquisition of multi-million dollar investments, both residential and commercial.
About Haute Residence:
Designed as a partnership-driven luxury real estate portal, Haute Residence connects its affluent readers with top real estate professionals, while offering the latest in real estate news, showcasing the world's most extraordinary residences on the market and sharing expert advice from its knowledgeable and experienced real estate partners.
The invitation-only luxury real estate network, which partners with just one agent in every market, unites a distinguished collective of leading real estate agents and brokers and highlights the most extravagant properties in leading markets around the globe for affluent buyers, sellers and real estate enthusiasts.
HauteResidence.com has grown to be the number one news source for million-dollar listings, high-end residential developments, celebrity real estate, and more.
Access all of this information and more by visiting: http://www.hauteresidence.com