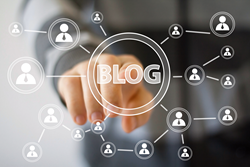 Technological progress has merely provided us with more efficient means for going backwards.
New Delhi/New York (PRWEB) November 08, 2017
Whether it's iPhone X or the launch of Samsung Galaxy Note 8; the tech gurus at Techrevel have it all simplified for tech buffs around the world.
Tech enthusiasts across the globe are fishing for the latest technology scoop and trends all the time. While there are a number of different online platforms that provide updates of the latest tech gadgets and news, very few of them do so, on a timely basis. Techrevel is one of them, and it's breaking barriers to outperform its competition.
The world of technology is moving forward at a radical pace. There is something always happening in there on a daily basis. At a time like this, where every passing day may have something worth knowing about – a release or an update – one has to be slipshod to miss out on the latest news. Unfortunately, many of Techrevel's competitors fall under the category. However, this is exactly where Techrevel is leaving everyone behind.
Aapt Dubey, a partner at Techrevel explained, "When competing in a surrounding as rapidly changing as the tech world, one has to be on their toes all the time. You cannot sit back waiting for ideas that will win you the most clicks or lure in the most traffic for you. You just need to keep the latest news rolling out. This is a world where people are constantly looking for the latest bit on a piece of gadget or updates to software – when they get that on your website, the traffic automatically starts flowing in. You just need to get the right news out at the right time."
There are no two thoughts over the fact that news has always been time sensitive, regardless of what industry it pertains to. The tech world is no different. Techrevel however, has another aspect to its operations that is based on reviewing different technological gadgets, analyzing them against various performance indicators to weigh in their potential. This is one aspect that requires great expertise and knowledge in the field, and Techrevel has been nailing it. They were the first ones to report on the launch of iPhone 8 plus instead of iPhone 7S by Apple.
"We always strive to hire the best. I am sure everyone does that, but having the expertise is one thing, and it's an entirely different thing to be driven by tech-related scoop. The experts, who mainly handle the review section of our website, are what you'd normally call tech-junkies. They live for this kind of information; they want to know all about it and hence, the reviews churn out naturally. They get to do something they love and in that process, they are producing some of the most comprehensive reviews for tech gadgets you'll find online. This is what sets us apart from out competition," said Rajeev Dubey – the other partner at Techrevel
The website definitely has the odds in their favor. Rising to a position where they are leaving behind some of the top most tech websites on the internet, is worth acknowledging.
About Techrevel:
Techrevel is a comprehensive online platform providing exclusive tech related news and reviews to tech enthusiasts across the globe.
Website link
https://www.techrevel.com
Media Contact:
Aapt Dubey