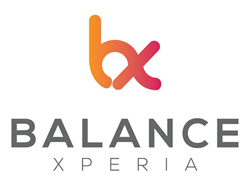 Balance Xperia are adamant that their workforce takes action rather than dwell on what they want to happen in their life.
SHEFFIELD, England (PRWEB) November 03, 2017
A recent study has shown that less than 50% of individuals stick to their New Year resolutions and this percentage is even lower for entrepreneurs who set business goals at the beginning of the year. The firm is keen for each of their young professionals to achieve their targets and wants to provide them with the knowledge they need to streamline their journey to success.
This week Balance Xperia will be setting out four factors they believe are holding back their work-force, with hopes that this will prompt their young professionals to realise how they can achieve their goals. They are as follows:
About Balance Xperia: http://www.balancexperia.com/
Stop dreaming, start doing
Balance Xperia are adamant that their workforce takes action rather than dwell on what they want to happen in their life. The firm knows that those who act with informed spontaneity are often more successful than those who hold on to past failures. They understand that thinking is necessary but also believe that thinking too long on business decisions can get in the way of success.
Fear of failure
Especially in the sales and marketing industry new recruits are increasingly scared of being rejected during their pitch. Balance Xperia want their recruits to accept that failure is merely a part of professional development, but not let it distract them.
No plan
Balance Xperia have always been proponents of goal setting and implore each of their workforce to set out their goals in a structured plan at the start of each day, week, month and year. With a plan in place, professionals will have the path needed to guide their passions in life.
Holding self limiting beliefs
The firm also believes that those who think they have limits in a professional environment are less likely to succeed. Balance Xperia believe their workforce should have the mentality that they can do anything business asks of them to achieve. Once this mindset has been reached then individuals will stop fearing and start doing.
Moving forward, Balance Xperia hope that this session on factors holding individuals back will illuminate their workforce on how they can improve themselves. With Christmas around the corner, the firm wants each of their sales representatives to be at their best to maximise their sales and help the company expand.