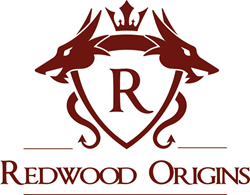 We know that customer loyalty is best built through face to face communications.
NORWICH, England (PRWEB) November 03, 2017
Redwood Origins is the Norwich based sales and marketing firm that produces memorable campaigns with exceptional customer service. The company focuses on face-to-face events that place them at the forefront of the marketing sector. Redwood Origins has plans to expand in the near future and is continuously educating itself on the future of the marketing industry.
About Redwood Origins: http://www.redwoodorigins.co.uk/about/
A widely believed misconception in regards to marketing to the millennial generation is that due to their revolutionary upbringing and seemingly instinctual understanding of technology, they are more inclined to digital shopping. A recent study by First Insight has found that this common belief is not the case, and contrastingly the millennial generation prefers human interaction and the ability to explore stores for their "treasure hunting experience." Contrastingly, the study found that it is the baby boomer generation that is more inclined to shop online, showing more technical understanding than widely believed.
Redwood Origins understands that this research highlights a greater need for opportunities that encourage customer interactions with brands on a face-to-face level. The company is a firm believer that this remains an effective marketing strategy and is promoting this with many brands, aiding in their appeal to the millennial generation as consumers. Redwood Origins state that "we know that customer loyalty is best built through face to face communications," with further research only supporting the companies beliefs.
This research suggests that significant growth in the sector offers an opportunity for individuals to get involved in the industry, and develop their personal growth. Redwood Origins continues to explore face-to-face, new techniques and the future of marketing within their numerous brand campaigns.
Source: https://www.benzinga.com/media/cnbc/17/09/10090686/shocker-millennials-love-brick-and-mortar-retailers-new-survey-finds