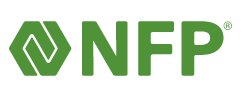 New York, NY (PRWEB) November 02, 2017
NFP, a leading insurance broker and consultant that provides employee benefits, property & casualty (P&C), retirement and individual private client solutions, today announced that Kevin Brown has joined the company as a managing director working out of NFP's national distribution resources platform in Austin, TX. Brown will lead NFP's retail sales and distribution operation, serving the Central Texas market, and will report directly to Ed O'Malley, president of Corporate Benefits and Individual Solutions at NFP.
"Kevin will be a great addition to NFP as we continue to strengthen our Texas presence," said O'Malley. "Kevin's extensive sales and leadership experience in Central Texas reinforces our commitment to becoming the market leader for Texas insurance brokers and consultants — serving the increasingly complicated needs of our clients throughout the state."
"My twenty years of group insurance carrier experience coupled with the past twelve years with a large Texas regional insurance broker provide a great background to expand NFP's Texas presence," said Brown. "I'm honored and humbled to be joining an organization of NFP's caliber, with a strong national network of resources and offerings to deliver an exceptional customer experience that transcends what clients traditionally expect from their insurance broker or consultant."
Brown obtained his bachelor's degree from University of Missouri-Columbia. Prior to joining NFP, Brown was most recently a market president and statewide employee benefits practice leader at Frost Insurance. Previously, Brown served as vice president of key accounts in Central Texas at United Healthcare. Brown started his employee benefits career at Great-West Life, where he was in sales and leadership roles in St. Louis, Charlotte, Houston and Austin.
About NFP
At NFP Corp., our solutions and expertise are matched only by our personal commitment to each client's goals. We're a leading insurance broker and consultant that provides employee benefits, property & casualty, retirement and individual private client solutions through our licensed subsidiaries and affiliates.
NFP has more than 3,800 employees and global capabilities. Our expansive reach gives us access to highly rated insurers, vendors and financial institutions in the industry, while our locally based employees tailor each solution to meet our clients' needs. We've become one of the largest insurance brokerage, consulting and wealth management firms by building enduring relationships with our clients and helping them realize their goals.
Recently NFP was ranked the 4th largest U.S.-based privately owned broker and the 5th largest benefits broker by global revenue by Business Insurance, the 9th largest property & casualty agency by total 2016 P&C revenue by Insurance Journal, the 11th largest global insurance broker by Best's Review and the 12th largest broker of U.S. business by Business Insurance.
For more information, visit NFP.com.