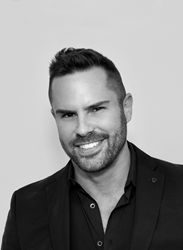 Miami, Florida (PRWEB) November 03, 2017
Haute Residence welcomes Harvey Daniels, Vice President of Development Sales for ONE Sotheby's International Realty, to its prestigious network of top brokers. As a partner of Haute Residence, Daniels exclusively represents the high-end real estate market in Downtown Miami, Florida.
As Vice President of Development Sales, Harvey Daniels leads the luxury development sales division of ONE Sotheby's International Realty in Dade County. With more than $2 billion in sales, Daniels possesses more than 18 years of real estate experience specializing in the pre-construction luxury condominium market.
In his role, he works directly with ONE Sotheby's developer clients to launch luxury projects from concept to marketplace, and focuses on expanding the firm's development services in South Florida. He has worked with the most prominent developments in the market, and most recently, Miami's most prestigious new address – 1000 Museum.
About Haute Residence:
Designed as a partnership-driven luxury real estate portal, Haute Residence connects its affluent readers with top real estate professionals, while offering the latest in real estate news, showcasing the world's most extraordinary residences on the market and sharing expert advice from its knowledgeable and experienced real estate partners.
The invitation-only luxury real estate network, which partners with just one agent in every market, unites a distinguished collective of leading real estate agents and brokers and highlights the most extravagant properties in leading markets around the globe for affluent buyers, sellers, and real estate enthusiasts.
HauteResidence.com has grown to be the number one news source for million-dollar listings, high-end residential developments, celebrity real estate, and more.
Access all of this information and more by visiting: http://www.hauteresidence.com