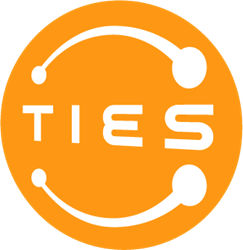 "Securly's unique K-12 focus and future-forward thinking to address cyberbullying, self-harm, parent needs, and the need to monitor no matter the location puts it in a class all its own. Achieving CIPA compliance has never been easier." Ryan Cloutier, TIES Principal Security Architect
SAN JOSE, Calif. (PRWEB) November 02, 2017
It is estimated that over 82% of Minnesota's population has access to the Internet, including many children using school-owned devices. TIES (Technology and Information Educational Services), which provides education technology solutions to its member districts, will begin providing a safer Internet for Minnesota students.
As more and more schools provide devices (Chromebooks, PC's, iPad's, etc.) to students, web filtering has been a been a solution that TIES has been working to provide its members. On-premise hardware solutions exist, but the costs are higher and often causes bandwidth bottlenecks. TIES needed a solution that kept costs low and attainable but provided fast and consistent results across all school-owned devices.
TIES has announced its partnership with Securly to provide a completely cloud-based web filtering solution to the Minnesota K-12 districts. Because it is cloud-based, Securly requires no costly hardware, while freeing up space and administrative duties.
In addition to web filtering, Securly provides built-in cyberbullying and self-harm detection, which alerts counselors to signs of distressing behavior. Securly also provides the industry-first Parent Portal, which allows parents to view their child's activity (for example: classwork or even search engine activity) on school-owned devices.
According to Ryan Cloutier, TIES Principal Security Architect, "TIES partnering with Securly is a great move and at the right time with the majority of schools moving to a cloud first approach, Securly's unique K-12 focus and future forward thinking to address cyber bullying, self harm, parent needs, and the need to monitor no matter the location puts it in a class all its own. Achieving CIPA compliance has never been easier."
With more and more K-12 districts needing to safeguard their students from inappropriate content, cyberbullying, and other dangers of a digital world, TIES has provided a winning solution with Securly. Schools can offer better educational environments, parents receive peace of mind, and, most importantly, students get access to a safer and more age-appropriate Internet. In short, Minnesota wins.
"We are thrilled to be partnering with TIES," says Anders Johnsson, VP Sales at Securly, "and excited to join them in helping better equip schools for 1:1 and take-home initiatives. The TIES organization has a long history of helping school district IT Directors. Improving Digital Citizenship and student safety initiatives are shared goals, and we look forward to the positive difference we will make together."
Securly is a venture-backed, Silicon Valley startup whose cloud-based solutions are present in thousands of schools across the US, Europe, and the Asia Pacific region.