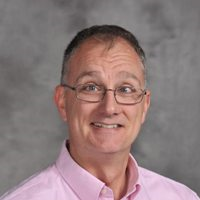 With Paul's appointment, we create an even stronger team of executives with deep experience of Office 365, software as a service, and Microsoft knowledge.
(PRWEB) November 03, 2017
Quadrotech Solutions today announces the appointment of Paul Robichaux as its CTO, adding significantly greater depth and experience to its management team.
Robichaux will be responsible for evangelizing Quadrotech's Migration, Management, Reporting and Security software services to our customers, the market and internally, as well as spearheading our technical roadmap.
Robichaux was previously Chief Technology Officer at ENow Software and a Technical Architect at Dell. He is a prolific author and speaker on Microsoft technology, and has written over 20 books covering topics as diverse as Microsoft Exchange Server and how to study for Microsoft exams. As a Microsoft MVP for Exchange since 2002, he has spoken at multiple conferences, including Microsoft Tech-Ed, Ignite, IT/DEV Connections, and Office 365 Engage and has been featured in many webcasts and podcasts. He is an acknowledged expert in Microsoft collaboration technology and security, both topics essential to Quadrotech's mission of bringing value to Office 365 customers.
Quadrotech also announces the promotion of Steph Eddy to become its Microsoft Champion where she will lead our Microsoft Relationship at the heart of our business development programme.
Thomas Madsen, CEO, said "With Paul's appointment, we create an even stronger team of executives with deep experience of Office 365, software as a service, and Microsoft knowledge. The appointment of Steph Eddy to Microsoft Champion further underlines the importance of our relationship with Microsoft. Paul and Steph will be working closely together to broaden and deepen our Microsoft partnership at multiple levels."
Dan Clark, Chief Strategy Officer, said "Given the significant growth in our customer base this year, and our continued focus on providing customers a single pane of glass around Office 365 Reporting, Management and Security, Paul and Steph's appointments place us in pole position at a perfect time following our new product announcements at Microsoft Ignite 2017." 
Among the new products announced at Ignite 2017, Quadrotech demonstrated Office 365 Management and Self Service for End Users at Microsoft Ignite, both of which are currently in preview. 
Clark continued "Quadrotech has a unique advantage over the competition: we do not license or white label our Migration, Reporting or Management technologies. Our products are built on our technology, proven with thousands of customers, and used by top Microsoft partners and customers around the world."
Our intelligent, automated solutions deliver fast, compliant email migration projects of all sizes. In the past two years alone, we have migrated over 11.6 Petabytes of data and almost 4.7 million mailboxes. Our single-vendor approach allows the management and coordination of migration across four email content locations. We provide direct export and import connectors for the major on-premises, cloud email, and archive platforms and can also migrate, consolidate or relocate Office 365 tenants.
Our services don't stop at migration. We are also the market-leading provider of Office 365 reporting, analytics and auditing tools. Offering a suite of over 100 reports covering all major Office 365 services, our reporting solutions help customers gain the business insight to control their Office 365 environment on a global scale.