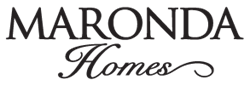 PITTSBURGH (PRWEB) November 03, 2017
As millennials continue to steer the ship of the American economy, old home buying habits are starting to come back into focus. Baby boomers are finding their percentage of home buyers falling as millennials continue to take the top spot making up 34% of home buyers.
The new generation of buyers is making home buying a priority, even if they are delaying the purchase by a few years than the generations that came before. Currently more than half of first-time buyers are millennials. While much ado has been made about the drive to urban areas, the millennial home buyer is driving home sales in suburbs at the same rates as generations before.
The space and room of the suburbs prove to be a driving factor. Homes with extra bedrooms, bigger kitchens, multiple bathrooms, and large yards for entertainment, pets and playgrounds are attracting millennials to smaller cities and suburbs.
The National Association of Homebuilders has done some extensive research and determined that only 10% of millennial buyers don't consider home buying in their future plans.
New home builders are trying to capture the new millennial buyers. Zillow, which is one of the leadings sites for real estate online, just opened up a new site just for millennial buyers. Mortgage companies like Quicken loans and So-Fi are focusing their business to reach millennials and cater the loan process to how they function, which is increasingly digital.
New homebuilders are tailoring their products and buying experiences as well. Maronda Homes, a new home building company, unveiled its newly designed online visualizer that provides digital tools, allowing customers to change options and digitally build their house.
Maronda Homes is continuously striving to improve the home building process by modernizing floor plans, evolving homes designs, and a pioneering online experience. The company's newly unveiled online visualizer provides the perfect blend of innovation and customer focus, pioneering the online shopping experience that new home shoppers are looking for.