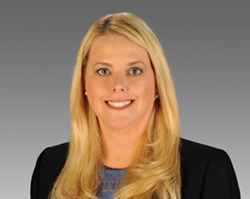 SOUTHLAKE, Texas (PRWEB) November 14, 2017
Julie Machal-Fulks, Partner, will present "How to Mitigate 5 IBM Licensing Risks" on November 29th. She will discuss the challenges organizations encounter when trying to ensure compliance with their IBM license agreements. The costs associated with non-compliance of IBM products can be tens of millions of dollars. Proper licensing is critical to avoid unexpected liabilities.
Because IBM products like WebSphere, DB2, Tivoli, Informix, and Lotus Notes are expensive, and companies cannot easily or quickly verify compliance, the risks associated with IBM licensing can be severe. For example, if a company is trying to license under IBM's Sub-Capacity license rules and fails to adhere to all of the requirements, IBM often demands enough licenses to cover the full capacity of the computers on which the software is installed.
The following topics will be covered in the webinar:

Licensing obligations for IBM software
Determining what agreements govern the relationship
Sub-Capacity Licensing
o ILMT
o Virtualization and Load Balancing

How IBM acquisitions affect licensing
Audits
For more details and to register click here.
About Julie Machal-Fulks
Julie Machal-Fulks, Partner, Scott & Scott, LLP, leads a team of attorneys in representing and defending clients in legal matters relating to information technology. Her practice focuses on complex litigation ranging from privacy and network security, data breach notification and crisis management, intellectual property disputes, service provider negligence claims, and content-based injuries such as copyright and trademark infringement in software, the Internet, and all forms of tangible media.
About Scott & Scott, LLP
Scott & Scott, LLP is a leading intellectual property and technology law firm representing businesses in matters involving software licensing. Scott & Scott, LLP's legal and technology professionals provide software audit defense and software compliance solutions, all protected by attorney-client and work-product privileges.
Visit Scott & Scott, LLP online at http://www.scottandscottllp.com.
*Texas and California CLE pending