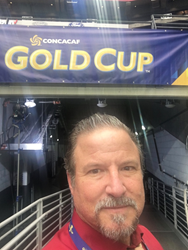 GILBERT, Ariz. (PRWEB) November 06, 2017
OSPI consists of the best orthopedic surgeons, each of them board certified and fellowship trained. OSPI offers patients minimally invasive general, sports, and joint replacement experience and expertise. Dr. Cory and the other orthopedic specialists provide interventional procedures and medication management for achieving optimal results.
After Dr. Cory played two seasons of soccer at Wake University, during which time he worked in exercise physiology and cardiac rehabilitation, he embarked on a journey to earn his medical degree. After graduating from Wake Forest University Bowman Gray Medical School in 1997, he completed his residency in orthopedics at the University of South Carolina.
In 2004, Dr. Cory further developed his subspecialty in foot and ankle sports injuries by completing the prestigious fellowship at the American Sports Medical Institute in Birmingham, Alabama.
Dr. Cory spent his first two years of practicing orthopedic medicine in Ogden, Utah, after which time he relocated to the Phoenix valley area. He has continued to practice in Gilbert, Arizona, excluding the 2009–10 academic year, when he returned to the American Sports Medicine Institute to instruct the foot and ankle curriculum.
Throughout his medical career, Dr. Cory has worked in various capacities within the world of sports, and he continues to do so today. In addition to working with the NASCAR Winston Cup's winning Hooters Race Team, he remains involved with the U.S. Soccer Federation, the Real Salt Lake Development Academy, Barca Academy Casa Grande, and La Masia Academy, now under the name La Masia 360.
Dr. Cory is a highly regarded orthopedic surgeon who diagnoses and treats ailments that affect muscles, bones, and joints, with an emphasis on treating sports injuries of the foot and ankle. As part of taking a scientific and artistic approach to his craft, he is motion- and patient-centric and adopts biomechanically accurate and sound concepts. With that combination, Dr. Cory can often
offer his patients less surgical intervention and a more whole-body recovery.
Dr. Cory is married to Kelly Hahn, a retired U.S. Army nurse and officer. They have four sons, one of which is an English bulldog named Achilles the Great Phoenix Rising II. As a registered service dog, he helps patients recover.
Starting Nov. 6, 2017, Dr. Cory will join OSPI of Gilbert, Arizona, working alongside other incredibly gifted orthopedic specialists. Everyone at OSPI is excited about the newest addition to the team, confident that his unique mindset and exemplary orthopedic surgery skills will enhance the services provided to patients of all ages.