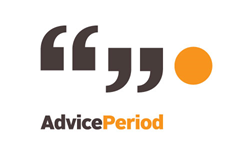 LOS ANGELES (PRWEB) November 06, 2017
AdvicePeriod, a national network of like-minded advisors, announced today the addition of Dan Legault, CFP®, as a Partner Advisor. Dan will open a new office in Rhode Island, which marks AdvicePeriod's eighth new office in the past year.
Dan joined AdvicePeriod to be part of a team pursuing excellence. As a former firefighter of twenty years, Dan understands the value of teamwork. Partnering with AdvicePeriod allows him to be part of a rapidly expanding firm which shares the same principles.
"We are thrilled to have Dan," says Larry Miles, AdvicePeriod Principal. "He further proves there are advisors all over the country who believe in focusing on what really matters to clients."
Legault was previously a Senior Advisor at a Focus Financial RIA where he provided planning and investment advice on over $100 million. A strong proponent of delivering value through planning and technology, Legault believes he has found the best home for himself and his clients.
"This is a big mile-stone in my career," shares Legault. "I did a lot of due diligence on AdvicePeriod and ultimately decided it was the best move for my clients. AdvicePeriod gives me control and access to amazing resources."
Legault's addition reflects AdvicePeriod's ability to open offices and attract advisors nationwide. By leveraging technology, advisors can plug in immediately and benefit from the extensive infrastructure already in place.
"We don't target advisors based on geography," explains Miles. "Instead, we focus on finding advisors who share our beliefs. It just so happens those advisors can be found throughout the country. That's very encouraging."
With the total number of Partner Advisors nearing twenty, AdvicePeriod is expanding more quickly than anticipated. The firm continues to reinvest in the business, including the recent expansion of its Los Angeles headquarters. Interested in joining an advisory firm built for advisors, by advisors? Plug in today.
About AdvicePeriod
AdvicePeriod is a leading, SEC-registered investment advisor dedicated to focusing clients on the important decisions necessary to managing their wealth. Our mission: To make wealth management more fair, effective and successful, for clients and advisors alike. To learn more, visit: http://www.adviceperiod.com.