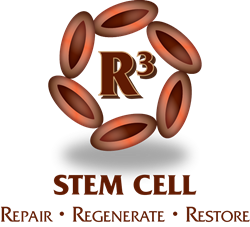 Over 80% of those with ED achieve immediate results after stem cell therapy!
West Palm Beach, Florida (PRWEB) November 06, 2017
R3 Stem Cell is now offering effective stem cell therapy for erectile dysfunction at a Center of Excellence in South Florida. The treatments work exceptionally well for a long term solution to ED as part of a multi-faceted therapy. Call (844) GET-STEM for more information and to schedule a complimentary consultation.
Approximately 25% of men over the age of 65 experience chronic ED, and around the age of 40 a lot of men begin to experience some sort of sexual dysfunction. A common reason for the occurrence of chronic ED involves a lack of adequate blood flow.
Stem cells for erectile dysfunction have been shown to work exceptionally well for increasing blood flow and effectively becoming a long term solution. Over 80% of the time, treatments are effective immediately. Patients are usually able to avoid the need for ED medications.
Dr. Joan Katz in West Palm Beach is an expert in the regenerative therapies, which are performed in conjunction with PRP therapy and shock wave treatment. The amniotic stem cell fluid is harvested from consenting donors after a scheduled c-section. There are no ethical issues involved and no embryonic stem cells.
The initial consultation for ED is complimentary. For more information visit http://stemcellserectiledysfunction.com or call (844) GET-STEM.