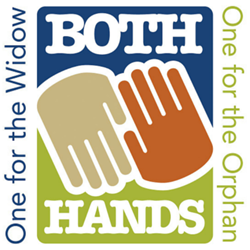 Both Hands mission is "to serve orphans, widows and adoptive families."
Knoxville, TN (PRWEB) November 08, 2017
On November 11, 2017, one family is planning a different kind of adoption fundraiser. The Leese family from Knoxville, TN and a team of volunteers are working on the home of Atlena Ravizee, a modern day widow being cared for by her daughter Hope.
In addition to helping Atlena, volunteers will also be raising funds to offset the cost for the Leese family's adoption. They have been pursuing the adoption of their son Matthew since they discovered his advocacy profile on the website, rainbowkids.com.
For more details visit https://bothhands.org/project/leese-7039
Both Hands mission is "to serve orphans, widows and adoptive families."
Both Hands helps families fundraise for their adoptions. A family gathers a team of volunteers and Both Hands coaches them to coordinate a service project fixing up a widow's home.
The family and their team send letters to raise sponsorship for their day of service. It's very similar to raising sponsorship for a 5K race, but instead of running, the team is serving a widow.
The funds raised help an orphan become adopted into a forever family. Both Hands – one hand for the widow, one hand for the orphan. Committed to fundraising support for its operating expenses through private donors, no funds raised by a family and their team are deducted for Both Hands' administrative costs.
Since 2008, Both Hands projects have raised over $8,300,000 for adoptions and orphan care.
Through 721 Both Hands projects in 42 states, 700+ widows have been served, 862 orphans are closer to forever families, and over 19,000 volunteers have served their communities.
Businesses and individuals may join hands with this team by donating supplies for this project.
Please contact Leroy Leese, 850-758-8566 or leroy(at)leeseforlife(dot)com, for more information.