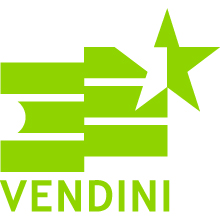 The Vendini team has played a big part in our growth. With their proven track record and stellar people, we're thrilled to deepen our relationship and join forces with them for Stand Up Live Huntsville. ~Andrew Dorfman
SAN FRANCISCO (PRWEB) November 07, 2017
Vendini, the company that makes the business of live events simple with a complete event management platform designed to help venues and promoters easily market events, manage logistics and sell more tickets, has relaunched LaughStub.com, a site dedicated to showcasing an array of comedy performances with veteran and up-and-coming comedians at venues of all sizes.
Comedy events and festivals are on the rise across North America. Vendini continues to gain ground as a leading ticketing solution for this growing industry, establishing partnerships with Texas' critically-acclaimed Four Day Weekend comedy troupe, Atlanta's home to comedy, Relapse Comedy Theatre, and Alabama's recently opened Stand Up Live Huntsville. These new comedy clients join Vendini's growing member base of industry veterans like Gotham Comedy Club, Improv Asylum, Parlor Live Comedy Club, Rogue Island Comedy Festival, Voodoo Comedy Playhouse and Zanies Nashville.
"Comedy is taking a front seat in today's entertainment choices and Vendini is committed to fostering that growth," says Mark Tacchi, CEO of Vendini. "LaughStub is the only website that provides that same dedication to events in the genre, because we understand that the raw, authentic experience of a live comedy show is the best place to discover new talent and share an unforgettable experience."
Since the launch of the new mobile-friendly LaughStub website, Vendini's comedy members have seen an average increase of eight percent in ticket sales on LaughStub. Additionally, mobile ticket purchases jumped from 43 to 51 percent.
While expanding its reach in the comedy sector with new partnerships, Vendini is also strengthening existing relationships, as Stand Up Live Huntsville is now partnering with the ticketing company. The comedy club was opened in early 2017 by Andrew Dorfman, a former comedian and veteran comedy club owner who co-owns eight clubs across the United States. Stand Up Live Huntsville is a new addition to the Huntsville community and showcases leading comedic talent, offers stand-up classes and boasts a full bar and kitchen.
"We've partnered with Vendini since 2012 for Zanies Nashville. The Vendini team has played a big part in our growth," Dorfman says. "With their proven track record and stellar people, we're thrilled to deepen our relationship and join forces with them for Stand Up Live Huntsville."
About Vendini
At Vendini, our mission is to make the business of live events simple with a complete event management platform. We designed our all-in-one system to help venues and promoters easily market to fans, manage logistics and ultimately sell more tickets to help organizations easily. Vendini is based in San Francisco, CA, with offices in Petaluma, CA; Los Angeles, CA; Boston, MA; New York, NY; Knoxville, TN; Vancouver, BC and Gualdo Tadino, Italy.
To learn more about what the Vendini solution can do for your live event organization, please visit: http://www.vendini.com/
Contact: Beth Carr, 1-415-813-2418, bcarr(at)vendini(dot)com
SOURCE Vendini
Related Links