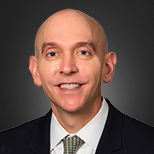 ROCKVILLE, Md. (PRWEB) November 07, 2017
The Westat Board of Directors is pleased to announce that Scott Royal, Ph.D., joins us November 1, 2017, as President. He reports to CEO James E. Smith, Ph.D., who has been CEO and President since 2011. Dr. Royal was most recently Chief Growth Officer of The Lewin Group.
In addition to The Lewin Group, Dr. Royal has held senior executive and management positions with Abt Associates and RTI International, spanning a career of more than 25 years in the field of government contracting and professional services. He holds a doctorate and master's degree from the Bloomberg School of Public Health at Johns Hopkins University. He has also served the community at large on the Board of Directors for Metro Teen AIDS in Washington, DC, and Capital Caring (Hospice) in Falls Church, Virginia.
"We welcome Scott to this key leadership role and look forward to his contribution to Westat's growth," noted Dr. Smith. "His experience makes him an excellent fit with our employee-owned company where he will give emphasis to the performance and growth of the work for our many clients."
About Westat (http://www.westat.com)
Westat is one of the leading research and statistical survey organizations in the United States. Since 1963, Westat has provided statistical and evaluation research services to Federal and state government agencies and other organizations in the fields of health, education, social services, transportation, housing, the environment, and other subjects.