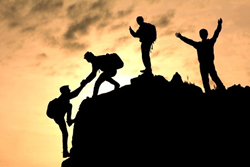 Rancho Santa Fe, California (PRWEB) November 09, 2017
If structured and administered properly, traditional life insurance premium finance can have substantial benefits for clients: cash savings, important gift tax considerations and ability to accumulate wealth in a tax favorable manner while taking advantage of our low interest rate environment. But what's the rub with premium finance cases in today's marketplace? It's the limitations on options to pledge the additional collateral in early years. Aurora Capital Alliance is announcing a new program that allows clients to use real estate as collateral to secure these transactions.
In 2016, the total value of U.S. housing stock grew to a total of $29.6 trillion, marking an all-time high. Having the ability to use these real estate values as collateral to secure a large life insurance premium finance transaction can be the difference between choking on the five-yard line and a touchdown victory dance – for client and advisor alike. This includes primary residence, residential income property, commercial property and even farmland. And, the properties can even have mortgages on them.
"We are pleased to announce this valuable addition to our premium finance platform. Using real estate as collateral nationwide allows our advisor partners to service their clients in new ways. This program is available on new-issue life insurance premium finance transactions as well as in-force. We have been able to unlock tremendous opportunities on the in-force and refinance premium finance side with this new program. It allows us to release millions of dollars in cash or cash equivalents pledged as collateral translating into new life insurance sales for our advisor partners. This program is a testament to our unwavering commitment to further advance the life insurance premium finance industry."
Alex Bellini, President of Aurora Capital Alliance
The flexibility in these new programs are key. Unlocking these real estate values mean tremendous planning opportunities including reviewing existing cases where liquidity was limited for non-financed premiums and existing premium finance cases.
In reviewing existing premium finance cases, it is most likely that the client had pledged cash or cash equivalents. Reviewing these plans with a professional to swap out collateral positions from cash equivalents to real estate (including primary residence, residential income properties, commercial properties or farmland) can lead to a satisfied client and a new potential sale.