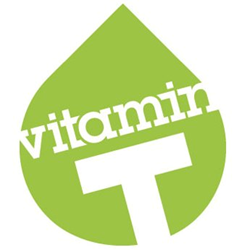 Boston, MA (PRWEB) November 08, 2017
Aquent and Vitamin T are pleased to announce Doug Kaplan will be assuming the position of company CEO.
Over the last 20 years, Kaplan has helped build leading software, media, and technology companies around the globe, including Ascend Learning and LexisNexis. Working at the forefront of the digital revolution, he's led traditional print publishers into the online world; helped SaaS, software, and service companies innovate and expand their footprint globally; and leveraged next-generation platforms to invent local best-of-breed business models, technologies, and partnerships that have driven revenue for global players in the United States, APAC, and Europe.
Assuming his role as CEO on October 2nd, Kaplan stated, "I'm excited to be a part of the Aquent team. This company has a long history of being a leader in the creative and marketing industries. I look forward to continuing that tradition and providing a clear vision for the company's future."
John Chuang, who co-founded the company while an undergraduate at Harvard University and served as CEO since its beginning, will remain as chairman of Aquent and CEO of TRI Ventures. "We're incredibly happy to have someone as accomplished as Doug join our team," said Chuang. "His global experience in building strong product and digital teams as well as his background in technology, software, and media organizations, make him a natural fit for our suite of Aquent brands."
Kaplan will be based out of the company's home office in Boston, Massachusetts.
To learn more, please visit the Aquent website.
About Aquent
For over 30 years, Aquent has been using data-backed methods and a personal touch to hand-match the best creative, marketing, and digital talent for Fortune 500 clients. In addition to providing subsidized medical, dental, and vision benefits, and a 401(k) plan, both talent and clients are invited to take advantage of free online training through Aquent Gymnasium. Learn more by visiting aquent.com.
About Vitamin T
Vitamin T is the talent agency for digital creatives. We personally meet each of our candidates face-to-face and conduct hands-on assessments and full portfolio reviews to ensure our talents' skills are best in class. We provide subsidized medical, dental, and vision benefits, as well as a 401(k) plan—not to mention free online training through Aquent Gymnasium. And because we're local, you'll always have highly qualified candidates as fast as humanly possible. To learn more, please visit vitamintalent.com.
Contact Details:
Tim Donnelly, Media Contact
Phone: 323.475.7372
Email: tdonnelly(at)vitamintalent(dot)com
Address: Vitamin T
5670 Wilshire Blvd #1000
Los Angeles, CA 90036
Web: https://vitamintalent.com
Source: Aquent and Vitamin T