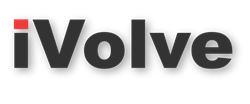 iPhotonix has been integral in creating a robust ecosystem of ONTs to meet the needs of Santa Rosa and its customers," comments Seth Tabor, CTO of Santa Rosa Telephone Cooperative
Richardson, Texas (PRWEB) November 07, 2017
iPhotonix, a Fiber-to-the-Premises (FTTP) industry leader, announced today that Santa Rosa Telephone Cooperative implemented the iVolve MoCA 2.0 ONTs into their home networking solution. The iVolve 7400 series ONTs support MoCA 2.0 for transporting data over existing coaxial cable. In conjunction with MoCA-ready set-top boxes, iVolve's native MoCA ONTs enable rapid installations.
"iPhotonix has been integral in creating a robust ecosystem of ONTs to meet the needs of Santa Rosa and its customers," comments Seth Tabor, CTO of Santa Rosa Telephone Cooperative. "Staff at iPhotonix have been very responsive in the development of custom solutions to achieve the integration and feature objectives of Santa Rosa. The prevalence of usable coax has been even higher than we expected. That has resulted in us seeing immediate time savings on many MoCA installations."
iVolve MoCA 2.0 ONTs offer more cost-effective solutions to service providers who deliver high-speed data, IPTV, Video on Demand (VOD), and Voice over IP (VoIP). The ONTs also support iPhotonix's Wi-Fi Virtual Gateways, RF feature sets, and MDU/SBU solutions to supply multiple options while minimizing customer disruption.
"iVolve continues to be a game changer for FTTH," says Jeff Mulqueen, Deputy CEO and VP of Sales & Business Development for iPhotonix. "Utilizing the iVolve ONT platform to deliver services into and throughout a home is what makes the difference between Operators that utilize MoCA for their service offering and those that don't. MoCA remains an area we continue to innovate and incorporate into the iVolve Platform."
The iPhotonix MoCA 2.0 solution:

sustains 800 Mbps of real data throughput over coaxial cable
supports up to 15 MoCA nodes
offers backward compatibility with MoCA 1.x for Band D frequencies of 1125 to 1525 MHz
integrates with existing devices and services on the coax with no interference
About iPhotonix
Based in Richardson, Texas, iPhotonix is the leading emerging technology provider for the optical access transformation occurring throughout the globe in the residential, business, enterprise, and mobile backhaul markets. iPhotonix develops and markets via its iVolve brand, the world's first Multi-System Operable Optical Access Platform. This platform utilizes its own complete and comprehensive array of GPON and Active Ethernet access devices (ONTs, MDUs, RGs) and delivers the richest feature set of integrated voice, video, high-speed data, and gateway solutions. iPhotonix has a rich history of innovation, R&D experience, and delivering reliable solutions for communication service providers.
Contact iPhotonix
Learn more about the iPhotonix iVolve MoCA 2.0 ONTs and how iPhotonix can help you meet growing mobility, big data, social network, and cloud computing customer needs.
http://www.iPhotonix.com
214-545-0219
sales(at)iphotonix(dot)com
About Santa Rosa Telephone
In 1951, at a time when telephone lines were only available to major town centers and highways, Texas-based company, Santa Rosa Telephone, accomplished its ambitious mission to extend telephone services to rural areas. Today—with twenty-six exchanges and four branches—in Vernon, Seymour, Haskell, and Childress, Texas—Santa Rosa Telephone provides the same exceptional commitment to customers, installation and maintenance support, and the latest technology across North Central Texas and South Central Oklahoma. Santa Rosa understands the rural areas and communities it serves to face challenges head-on and provide the latest FTTP technology to its customers.
Contact Santa Rosa Telephone
To learn more about Santa Rosa Telephone, visit http://www.srcaccess.net.