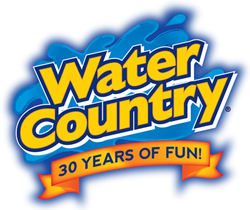 Water Country is proud to introduce a new season pass for kids ages 3 – 5, the Preschool Play Pass, giving children FREE admission into the park all summer!
PORTSMOUTH, N.H. (PRWEB) November 08, 2017
Water Country has been hard at work ensuring the 2018 summer season will be even more enjoyable and affordable for families of all ages. This summer, Water Country is proud to introduce a new season pass for kids ages 3 – 5, the Preschool Play Pass, giving children free admission into the park all summer! But that's not all; Water Country is also adding new and improved features, making a visit to the park easy and convenient.
Paul Pisano, Water Country General Manager, says "We are always looking to improve the guest experience. Our goal is to make the guest's day the best it can be. When people take time to share feedback about what they like, and what they wish was different, it's welcomed and appreciated because it lets us know what we're doing right, and what we could do better."
Initial park improvements include a brand new changing area. "Guests said they wanted additional areas where they can change out of wet swimsuits and into dry clothes at the end of the day, and we agreed" said Pisano. As soon as the park closed, construction began on a new location that provides 16 changing stations in a centrally located area conveniently close to both restrooms and lockers.
With the addition of the 2018 Preschool Play Pass, kids ages 3 – 5 will receive unlimited admission during the 2018 summer season for free after completion of the registration process! Parents can register their children for a 2018 Preschool Play Pass online at watercountry.com now through March 1, 2018. Once registered, the child must visit the park no later than June 1, 2018 with valid proof of age (government issued passport or birth certificate). With 26-acres of fun for the whole family, the new Preschool Play Pass is the most family and budget friendly addition offered. Children ages 2 and under will continue to receive complimentary admission to Water Country. The Preschool Play Pass is only available for a limited time! Restrictions apply; please see our website for additional information and registration: http://www.watercountry.com/prekpass.
The rest of the family won't want to miss out on the fun! Check-out Water Country's Black Friday deals at watercountry.com for exclusive offers and the lowest prices for 2018. Water Country is the place to make cherished family memories, and a Water Country season pass pays for itself in just two visits.
About Water Country and Palace Entertainment
Water Country has been providing wholesome family fun for over 30 years as a NH landmark and remains the largest, cleanest, safest and friendliest water park in New England. Water Country offers people of all ages the chance to create forever memories at an affordable price with over 20 attractions from relaxing to thrilling! Water Country is owned and operated by Palace Entertainment, one of the leading leisure park operators in the United States. Palace Entertainment owns and operates eight water parks, six theme parks, two animal parks, and five family entertainment centers across 10 different states. For more information, please visit watercountry.com, or connect with us on Facebook, Twitter, and Instagram.