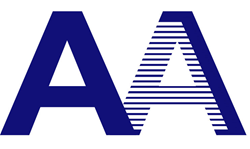 Obsession With Perfection
SILVER SPRING, Md. (PRWEB) November 12, 2017
Trusses are modular systems that come in short sections that are attached end-to-end to create specific setups for various requirements, including:

Signage
Stage lighting
Loudspeakers
... and more
Available in various lengths and connectors, new truss structures can easily be created, or pre-determined configurations can be used for whatever needs required.
AA Rental has a whole new inventory of trusses for any type of event. Over the years, AA Rental has become one of the leaders in top-of-the-line audio visual equipment rentals, and they are now proud to include high-quality trusses in their line-up of inventory. All of their truss components are made from light-weight aluminum, making them super simple to handle and put together without sacrificing incredible strength and easy assembly.
Without trusses, event infrastructure would be nearly impossible. However, with the trusses in inventory at AA Rental, it's simple. Their high-quality equipment can be put together to create any shape and configuration, both for indoor and outdoor use. The company also carries accompanying base plates constructed from steel for optimal reliability.
About AA Rental:
AA Rental has been providing audio visual rental equipment services for clients in the Washington, Virginia, Chicago, and Orlando area for years, constantly adding to their line of inventory. The company is always maintaining all equipment to ensure they are always in tip-top shape before being shipped out to clients. Equipment inventory is always being updated to ensure that every piece that is shipped out is innovative and state-of-the-art. For those who are inexperienced with audio visual equipment, AA Rental will also provide set-up and take-down services, as well as technical support throughout the entire event.