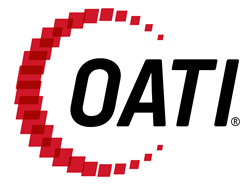 Minneapolis, Minnesota (PRWEB) November 07, 2017
OATI is pleased to announce the successful transition to our new webCARES Issuing CA 2017, which replaced our existing webCARES Issuing CA 2013 on October 26, 2017. OATI supported all customers throughout this changeover to ensure a smooth transition to the updated issuing certificate.
OATI is a NAESB Authorized Certification Authority (ACA) who provides digital certificate services to the North American Electric Industry pursuant to the NAESB WEQ-012 PKI standard. As a NAESB ACA, OATI webCARES must undergo certain mandatory updates including renewing the issuer certificate, which is used to sign all NAESB end user and server certificates issued to all Electric Industry participants.
This change impacted all OATI products, including more than 300 production and 500 supporting development, Demo and QA web sites, and all major North American electricity markets and reliability applications which rely on and accept webCARES certificates. OATI executed a very aggressive communication plan and an extremely proactive support approach. More than 10,000 emails, 12 newsletter articles, and monthly status reports beginning in July 2017 were sent to notify and guide our customers through this change. OATI's Help Desk individually reached out with test steps and a test certificate to every customer who had an OATI Server Certificate, API access, a delivered system, or who reported issues during the previous webCARES Issuer transition in 2013.
"OATI has spent the last six months planning this transition," said Patrick Tronnier, Principal Security Architect & Sr. Director of Quality Assurance & Customer Support at OATI. "We are proud of how diligently our Customer Support and other teams worked to proactively reach out to potentially affected customers to ensure a smooth transition- which resulted in zero calls to our Help Desk."
About OATI
OATI provides innovative software, hardware, and security solutions that simplify, streamline, and empower the operational tasks required in today's energy commerce and Smart Grid. With more than 1,800 customers, OATI successfully deploys widely diverse mission-critical applications committed to addressing the needs of the energy industry in the changing business landscape.
OATI (http://www.oati.com) is a leading provider of Smart Grid, Energy Trading and Risk Management, Transmission Scheduling, Congestion Management, and Market Management products and services. OATI is headquartered in Minneapolis, Minnesota. For more information, please contact sales(at)oati(dot)net.