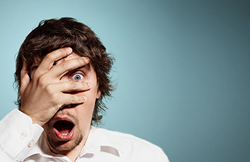 Companies can ill-afford to ignore consumer demands for safe baby changing stations in public restrooms.
MEDINA, Ohio (PRWEB) November 10, 2017
Despite pressure from consumers, businesses sometimes resist adding baby changing stations to public restrooms. A new article from Foundations explains the public relations fallout that businesses can face if they neglect to upgrade restrooms.
View the article here: https://www.foundations.com/news/baby-changing-station-pr-nightmares
When companies like pizza shops and department stores lack baby-changing stations in their restrooms, they open the door to a variety of PR problems that can hurt their reputations.
Foundations, a supplier of child care products, draws from real-life situations and other scenarios. They demonstrate what kind of issues can erupt when parents and caregivers change soiled baby diapers on seats, tables and floors in full view of other patrons and guests.
"With their reputations on the line, companies can ill-afford to ignore consumer demands for safe baby changing stations in public restrooms. Avoiding the small expense can be costly as businesses lose customers and referrals," Foundations President Joseph Lawlor says.
In addition to incidents at Chipotle and Starbucks, the article looks at the need for parents to change diapers in several places, including:

A hotel lobby
Game arcade
Supermarket
Restaurant
Here is an excerpt from the supermarket example:
"A mom takes her 3-year-old son and baby daughter Cassidy to a popular supermarket. Her son pleads to go the restroom. Mom enters the women's room and he uses a stall. The mom notes that the restroom doesn't feature a baby changing station.
About 20 minutes later, she grabs the remaining groceries, including milk and ice cream. Noticing a short line at the meat counter, the mom decided to order a pound of baked ham. And that's when Cassidy has an ill-timed bout of diarrhea.
Quickly concerned about her daughter – the mom resorts to changing the diaper in the cart while keeping her spot in line. The customer in front of her can't take the smell and steps several feet away."
About Foundations
Foundations is a supplier of cribs, strollers, baby changing stations and other child care products. We focus our product development on high use commercial environments where safety, ease of use, durability, and comfort are paramount. Our products are designed and engineered from the ground up with these applications in mind.