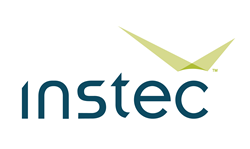 According to the TMPAA report, program premiums reached $36.1B in 2016, an increase of 5.3% over the previous year.
Naperville, IL (PRWEB) November 07, 2017
Naperville, IL – November 7, 2017 – Instec, a market leader in the delivery of software solutions for commercial program insurance and specialty writers, recently participated in the 17th Annual TMPAA Summit in Scottsdale, AZ, where the latest program business study was revealed.
The report's main message was that program business remains a bright spot in an otherwise soft insurance market. According to the TMPAA report, program premiums reached $36.1B in 2016, an increase of 5.3% over the previous year, while growth of direct written premiums in the overall commercial property and casualty (P&C) market remained relatively flat at 1.3%.
"It doesn't surprise us that this segment of the market continues to grab share," said Kevin Mason, Executive Vice President at Instec. "We began focusing on systems for program and specialty business over five years ago, and have watched as MGAs continue to attract carriers looking for growth opportunities in niche markets."
As program business grows, an increasing number of MGAs are bringing systems in house, along with the underlying operational data they contain. Key findings from the study explain why:
-MGAs are increasingly deploying technology as a differentiator, allowing them to offer more services and accelerate time-to-revenue.
-MGAs that own their core operational data are better able to control their destiny when carrier partners exit the program space.
-Nearly 56% of MGAs and 85% of carriers see insurtech as an opportunity to advance innovation and disrupt a stagnant commercial insurance industry.
"The movement toward MGA-owned systems is expanding," said Mason. "MGAs are buying systems to deliver more value, reduce risk, and eliminate redundant data entry. At the same time, we're seeing carriers encourage these purchases so MGAs will have direct access to account data that can drive better underwriting decisions."
Industry analyst Strategy Meets Action estimates there are over 1,100 MGAs serving the US commercial lines market. Most of these firms are small, with 90% reporting revenues of $30 million or less, but this may be changing. The TMPAA study shows that nearly half of all program administrators are looking to acquire other firms. As these acquisitions create larger firms with larger IT budgets, the trend toward in-house systems should accelerate.
"At Instec we've seen continuing demand for faster deployment of programs. We've got our system implementation down to as little as four weeks, from start of a project to first quote," said Mason, "and many MGAs and carriers are using our self-configuration features to launch additional programs on their own."
"Cost is a factor, too. Virtually all our deployments over the past two years have gone to the cloud, with a SaaS pricing model that aligns cost with a carrier's or MGA's premium volume. We estimate that by the end of 2017 we'll have over $3 billion in managed premium running on our systems, up from $2 billion last year, and we see no sign of this letting up."
About Instec
Instec's unique approach to systems for the insurance industry enables P&C carriers, MGAs and MGUs to launch program and specialty offerings from cold start to first quote in as little as four weeks with near-zero technology risk. Instec's built-in bureau content and reusable code – a library of over 30,000 forms and 300,000 rates and rules – empowers carriers to get to market quickly and efficiently. Instec's cloud-based deployment and subscription-based pricing model also enable carriers to test new programs at a low cost of entry and scale up quickly and affordably as the business grows. To learn more, visit http://www.instec-corp.com