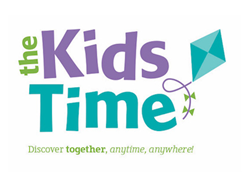 Valpak Partnership Now Adds Extra Value of Discounts Discoverable on Thousands of Family-Friendly Events, Activities & Restaurants Nationwide
MIDLAND PARK, N.J. (PRWEB) November 08, 2017
Thanks to its partnership with Valpak®, parents and caregivers using the new Kids Time iPhone and iPad app or website, can now discover discounts on events, activities, restaurants and more in their local area.
Whether you're a single parent traveling to another town looking for something fun to do with your child, a double-income family needing quick access to youth activities in your area, or a grandparent or nanny challenged with entertaining kids, The Kids Time app provides solutions to a family's activity needs–now with discounts, all just a click away.
"Valpak is a wonderful company for us to partner with because of their mission to be a trusted neighbor connecting people with great offers and deals," said Brooke Webb, Co-Founder, CEO, The Kids Time. "By pulling in their exclusive content, we can now offer families even more value with deals on activities, restaurants, and local family-friendly venues."
The Kids Time iPhone and iPad App, free to download, makes finding local activities easy and fun. With the free Kids Time iPhone App, busy parents and care givers gain instant access to activities and events in their community, and special discounts—and can spend less time searching for what to do and more time together as a family.
"As the trusted neighborhood experts in local savings, we're excited about bringing more discounts to families on-the-go. This partnership allows Valpak to extend the reach of highly localized offers in communities across America, sharing more savings with families at their fingertips," said Fred Steube, senior director of emerging technology of Cox Target Media, provider of Valpak.
The Kids Time App offers events, attractions, business listings, coupons, camps, classes and giveaways, all discoverable and available in one's local community. Discover everything from pediatricians, salons that cut kids' hair, family therapists, and child friendly restaurants, all in one place.
"At work, we have all the tools necessary and a team to make us look like rock stars so why not at home too? We are in your corner and in your pocket!" said Brooke, Co Founder The Kids Time. "We bring you a life changing tool to help you parent like a professional and be in the know wherever you go! We cater to your families every need with this easy to use resource that everyone in the family can use. Discover together, anytime, anywhere!"
A divorced and remarried parent now in a blended family, Brooke understands the stress that can be ignited for any parent or caregiver looking for memorable things to do with children or even just finding a fun place to get a haircut. Recently, Brooke, her husband Michael and stepdaughter were unable to do the ropes course at their local zoo, which left them with a few extra hours to do something else. They clicked on their Kids Time App to see what else there was to do in the area and found a farm that had hayrides and a corn maze. They were then off on a new adventure making a memory with their daughter.
"At The Kids Time, we understand what it's like to be part of a demanding generation passionate about being the best parents we can be," added Brooke. "Plans even change while families are on vacation. That's why we created one quality place to find great things to do, and discounts, all discoverable via our new iOS App."
The idea for The Kids Time was sparked by Michael Webb and his new wife Brooke. Michael, a divorced father with a child living in another state, grew frustrated finding awesome things to do with his daughter while on visitations. Michael always allowed his daughter to participate in how they shared their time together. The combination of being frustrated finding great things to do and always choosing activities with his daughter led to the idea for TheKidsTime.com and The Kids Time App.
The new Kids Time iPhone app is available for free in the iOS App Store (kidstime).
https://itunes.apple.com/us/app/the-kids-time-activities-family-events-near-me/id1223094698?mt=8