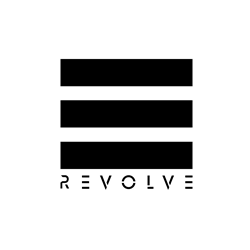 LOS ANGELES (PRWEB) November 09, 2017
Revolve Agency, a creative entertainment advertising agency servicing major motion picture studios and television networks, has launched Revolve Pano, a brand new mobile ad unit, as part of the series premiere launch campaign for NBC TV's undercover military drama, THE BRAVE.
This groundbreaking mobile unit has garnered record-breaking user interaction and engagement due to its uniquely immersive show content experience.
"Revolve is always ready to leap off the edge creatively. And they have brought us the coolest, most exciting mobile ad for our show." - Nisha Carthunjarearn, Creative Director Digital at NBC Entertainment
Revolve Pano includes a suite of attention-grabbing features perfect for engaging today's mobile content consumer. It allows users to explore a completely interactive, full-frame, 360-degree environment, packed with engaging content from video clips to image galleries. Its key feature leverages the mobile device's gyroscope, so users can either swipe or just pan around themselves to explore the environment. With a click of a button the ad unit converts to VR mode, compatible with Google Cardboard, Samsung GearVR and many others.
Visit the Revolve Pano site and click to demo on your mobile device here: http://www.panorevolve.com.
"Our close relationships with our entertainment clients have given us unique insight into what makes for entertaining advertising. I'm extremely proud of our creative and technology teams that developed Revolve Pano, led by our Creative Director and Co-Founder Christopher Johnson. We plan to continue adding more engaging features to an already ground-breaking mobile advertising product." – Matthew Hockman, Managing Director and Co-Founder, Revolve Agency
As the feature set evolves, Revolve Agency has begun to partner with publishers, media agencies and digital creative shops who hope to integrate Pano into their future digital media campaigns.
"Revolve Pano gives our clients a whole new frictionless platform for mobile engagement, with a new kind of highly entertaining user experience. It gives clients and agencies new opportunities to create boldly imaginative interactive mobile environments for any brand or product," - Mark Netter, VP Strategy, Revolve Agency.
About Revolve Agency:
Founded in 2014 by entertainment advertising veterans, Revolve Agency delivers creative digital display advertising and social content campaigns, trailers, promos and on-air TV spots. Clients are major movie studios including Warner Bros, Universal Pictures, The Walt Disney Studios, Sony Pictures and Lionsgate, as well as television networks including NBC, ABC, CBS, Fox, TBS, TNT, DirecTV/Audience Network, A+E Networks, NFL Network, FXX and Showtime.
Revolve Pano Contact:
Mark Netter
VP Strategy
Revolve Agency
424.293.2754
markn(at)revolveagency(dot)com
http://www.revolveagency.com
http://www.panorevolve.com