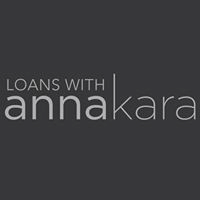 The mortgage industry has stayed the same for the last thirty years.
Glendale, CA (PRWEB) November 09, 2017
Anna Kara released a revolutionary Mortgage Information Management System today. The new mortgage application will completely automate a process that is normally manual and time-intensive.
Pre-qualification, pre-approval, document gathering, status & underwriting info on all mortgages are now all available 24/7 to home buyers as well as to the Realtors representing them. This automation improves communication and eliminates messages, phone calls and emails between parties as deadlines approach. Automation brings a big improvement for a faster and easier funding process.
The free Dashboard App works on all computers and mobile devices giving all parties instant access from home, work or on the road. Anna Kara Loans makes this happen by guiding experienced and first time home buyers through the process of gathering all related information and automates all aspects of the loan. This is to be expected from a business that places this much value on matching the perfect product with the right individuals.
Anna Kara Loans will celebrate the launch event by giving free access to prospective home buyers and area Realtors. It is their hope that this will allow buyers and Realtors to access the most current information relating to a purchase, regardless of whether it is during business hours or the middle of the night.
From the initial idea to creating the final product, over a year was spent creating the Mortgage Dashboard App. The Information Management System is the product of Anna Kara's 20 years experience and frustrations with industry.
Anna Kara, Founder states, "The mortgage industry has stayed the same for the last thirty years. Technology now makes the entire process so much easier for our clients."
For further information about Anna Kara and the mortgage dashboard application can be found at http://www.annakaraloans.com/