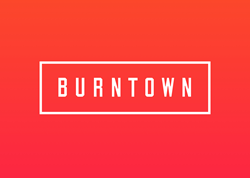 MAKE EVERY MOVE COUNT
VANCOUVER, Washington (PRWEB) November 09, 2017
The vision for Burntown Fitness was created by Kisar Dhillon and his desire to inspire everyone to move with a purpose, and to make every move count. In over 20 years as a personal trainer, he discovered that most clients rarely work out at their full potential. Without proper guidance, resources, and fitness education, clients are more likely to cheat in their workouts or even hurt themselves while doing so. Kisar developed Burntown specifically to help people avoid injury and maximize their workouts.
Burntown's 45-minute, high intensity, high energy, and low impact group fitness class is designed to maximize clients' effort and help them get out of their fitness comfort zone. With a signature four-round methodology, clients can achieve their fitness goals in less time.
Burntown was built for busy individuals seeking a challenging, fun, and efficient workout. With shorter yet more efficient classes, clients can fit them in their schedules, and leave feeling more accomplished with their day. Instructed by experienced, professional fitness coaches, Burntown is dedicated to helping everyone exercise their entire body in an exciting and efficient way.
About the Founders
Built to scale and succeed, Burntown is led by three experts from the fitness, experience design, and business industries.
Kisar Dhillon is the founder and the creator of Burntown's fitness concept. With over two decades of personal training experience, Kisar is revolutionizing the approach to group training through his signature high-intensity / low-impact methodology. He is also the founder of Portland, OR's premier personal training studio, The Art of Personal Training.
Ian Coyle is the principal of one of the most highly renowned experience design firms in the United States, Enjoy the Weather. Selected as one of the 50 most influential designers in the America by Fast Co Magazine in 2011, he has created internationally recognized work for Nike, Apple, Facebook, FX Networks, Anthropologie and Google. Enjoy the Weather, in partnership with Kisar and Liz, designed and developed the holistic brand, identity, and digital experience for Burntown.
Liz Dhillon, CFA, is an accomplished financial and human resources professional who has worked alongside some of the brightest minds in both the financial and human capital industries in the United States. With her early career highlights starting out as a stock analyst for the reputable REIT research firm, Green Street Advisors, to becoming a Director of Investor Relations at hedge fund Oak Hill REIT Management, that helped catapult her into her current career in creating, developing, and implementing human capital strategies. The level of experience that she has brought to Burntown has helped to develop the company's financial model along with the entire operational and strategic management protocols for this new startup.