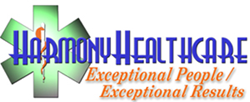 TAMPA, Fla. (PRWEB) November 15, 2017
Harmony Healthcare, a leading revenue cycle management staffing and consulting solutions partner to healthcare organizations nationwide, has launched Harmony Insight, a new blog exploring industry insights and best practices to help healthcare professionals stay on top of what's new and useful.
Harmony Insight will deliver articles on a variety of topics such as interview preparation, resume tips, and the latest in healthcare from MACRA to Population Health and beyond. The company has tapped its senior leadership to write the articles. With over 100 years combined experience providing health information management solutions, the blog is sure to be a career changing read of empowerment.
Readers can now access Harmony Insight at blog.harmony.solutions.
Of the company's recent announcement, Harmony Healthcare's founder and CEO Christopher H.G. Brown said, "Today's healthcare professional is challenged with navigating a rapidly evolving environment. At Harmony, we're committed to the ongoing enrichment of our clients and consultants. Harmony Insight is driven by our desire to empower our readers to achieve greatness, to champion new and creative ways to increase knowledge effectiveness and efficiency. That is what I have practiced in my career for over 29 years and what I love about what I do."
Though focused on different themes of career, health information and revenue cycle management, the blog will be united by its singular focus to be an educational resource to help its readers thrive.
About Harmony Healthcare
Harmony Healthcare LLC, an Inc. 500 Company with over 500 employees, is a leading provider of healthcare Revenue Cycle Management (RCM) strategies and workforce solutions, with expertise in improving clinical and financial outcomes. Harmony provides interim staffing, project management, consulting, direct to hire, enterprise, and international solutions representing proven industry leading subject matter experts.
About Christopher Brown
With a career marked by a sharp entrepreneurial eye and the love of a good challenge, Brown founded Harmony Healthcare in 2010 after recognizing just how revolutionary the change from paper to digital medical records would be for healthcare facilities. His company helps clients solve challenges associated with revenue cycle change management. Brown has successfully built organically from start, to national market share, to acquisition by international organizations, Monster.com / TMPWorldwide and On Assignment – starting his first at age 26.
Brown learned some of his best leadership lessons from the well-known, much-loved, and highly successful UCLA Basketball Coach John Wooden. Many of Wooden's words of wisdom apply both on and off the basketball court. "It's not what you do, but how you do it," is one of Brown's favorite Wooden quotes.
His 2001 book, "Insights, A guide to Successful Recruitment Strategies and Training" is a comprehensive guide to recruitment, staffing, and human resources training.
Learn more about Christopher Brown at harmony.solutions/staff/cbrown and follow him on LinkedIn at Christopher HG Brown.