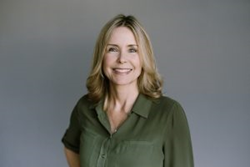 "I look forward to contributing to the firm's continued growth as the Seattle area takes its rightful place among North America's most prominent global cities on the rise." - Stacia Smith, Director of Sales & Seattle Branch Manager, RSIR
SEATTLE (PRWEB) November 09, 2017
Representatives of Realogics Sotheby's International Realty (RSIR) announced today the appointment of Stacia Smith to Director of Sales / Seattle Branch Manager overseeing approximately 85 licensed brokers in Seattle with plans to double in size by 2020.
"We are elated to welcome Stacia to help lead the next generation of real estate professionals in our Seattle-area offices," said Dean Jones, President and CEO of RSIR. "Our brokers will greatly benefit from her nearly 30-years of experience in all facets of real estate while programming a caring and collaborative corporate culture within our fast-growing firm."
Smith brings to RSIR a proven track record of performance as a licensed broker with both residential and commercial acumen, as a former developer of single family homes with project marketing expertise, as a licensed mortgage lender, and as a cultivator of successful business operations in real estate brokerage management. Smith will lead the Seattle-area branch offices including the firm's premier Belltown location and the Madison Park branch. Her brokers will be further supported by Bob Wold as Assistant Branch Manager in downtown Seattle and John Madrid as the Assistant Branch Manager in Madison Park along with dedicated Broker Care team members at each office. The new 5,000-square foot Belltown annex, located at 2609 1st Avenue, will soon expand under Smith's leadership in 2018 to become RSIR's new Seattle flagship branch while the former branch office will be dedicated as a services company for RSIR's corporate headquarters and it's enlarging marketing department.
"I've long admired Realogics Sotheby's International Realty for their innovation in marketing, demonstrated success in growing this global brand regionally, and for market leadership in both new construction and within its prospering Asia Services Group," said Smith. "I look forward to contributing to the firm's continued growth as the Seattle area takes its rightful place among North America's most prominent global cities on the rise."
Smith enjoyed a worldly view of business development spending several years living abroad in Paris, France with her family and later co-founded the French American School of Puget Sound in 1995, helping place it in a permanent location on Mercer Island in 1998. She recognizes Seattle's meteoric rise as an economic and development capitol of the Pacific Northwest and credits RSIR for building corporate faculties to draw international investment, immigration and corporate relocation. Recently, The Urban Land Institute ranked Seattle #1 for investment prospects according to their closely watched 2018 Emerging Trends in Real Estate report.
"Our future resale opportunities are fueled by new construction so I feel fortunate to join this remarkable firm at this remarkable time in Seattle," adds Smith. "We're on the cusp of a tremendous cycle for homeownership and together, our brokers will lead a new paradigm in real estate as Realogics Sotheby's International Realty continues its rise as an industry leader."
According to Trendgraphix research and NWMLS data, RSIR remains a top producing office in downtown Seattle condominiums and is a project marketing specialist representing several new high-rise communities in the development pipeline. This viewpoint forward is captured by the firm's founding efforts with the FutureCast Forum to outline the region's market fundamentals and trajectory in to 2020 and beyond.
"Stacia is the perfect choice to manage our Seattle offices as we continue to grow," said Jennifer Johnsen Cameron, the Vice President of Brand Development for RSIR, who hand-selected Smith for the role. "Having known her personally for years, she's authentic, savvy and passionate about the company she keeps – we are fortunate to welcome her leadership to RSIR."
An introspective video on Smith has been posted to the company website at http://www.RSIR.com/Videos.
About Realogics and Realogics Sotheby's International Realty (http://www.Realogics.com & http://www.RSIR.com) - Founded in 2002, Realogics, Inc. is a leading resource for market research, product development and marketing solutions for developer and lenders of residential and mixed-use projects throughout the Pacific Northwest. Realogics offers turnkey sales management services through its affiliated brokerage at Realogics Sotheby's International Realty (RSIR). Recognized by the Puget Sound Business Journal amongst the fastest-growing private companies in Washington State for 2012, 2013, 2014, 2015 and 2016, RSIR is comprised of 225+ brokers that consistently rank among the top producing among their peers with branches in downtown Seattle, Bainbridge Island, Kirkland, Issaquah and Madison Park.
EDITOR'S NOTE: High-resolution photography and additional details are available upon request.