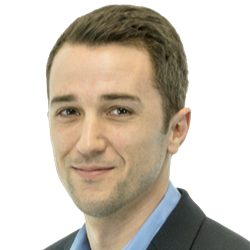 (PRWEB) November 10, 2017
As a highly respected leader on SDIRA Wealth's executive team, Vince Gianfortune brings unprecedented efficiency to the fast growing, self-directed investment firm which is providing alternative investments and educational resources to America's leading wealth advisors.
Gianfortune has been a long-time asset at SDIRA Wealth and was recently promoted to his current title as Chief Financial Officer. With a track record in overseeing finance and operations for large corporations, he has mastered his role in the company as a "Jack-of-All Trades" lending support to the many branches of the firm's infrastructure and even being recognized as one of the "Professionals on the Move" by the Chicago Business Journal.
CEO at SDIRA Wealth, Justin French, said of Gianfortune, "As our company continues to scale at a rapid pace, it is so important to have a competent leader on our executive team. We never take for granted his diligence and awareness to the details which are key in providing a superior product and service for our clients."
In his role as CFO, Gianfortune is most notably credited with establishing and implementing an effective budget which has been crucial for the firm as it lends its support to their many strategic partnerships with wealth and financial advisors. SDIRA Wealth has seen a great return on investment with these alliances and will continue to expand their partnership network in the following year.
Gianfortune said, "We are very pleased with the achievements we have made as a company in the past year and are expecting to finish 2017 strong. We are beginning to see the many growth-oriented strategies implemented this year take root which will allow us to not only to scale faster as a company, but continue to go above and beyond for our clients."
SDIRA Wealth specializes in empowering wealth advisors across the country to deliver their clients access to high return, passive, income-producing investments within their retirement portfolios. This is typically achieved through tax saving, self-directed IRAs and 401ks, and residential income-producing property with non-recourse financing available for leveraging and scaling portfolios faster.
To learn more visit http://www.sdirawealth.com