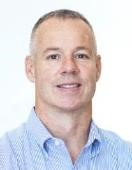 Bartenders as Influencers represent a significant opportunity for a brand to increase its on-premise market share within the adult beverage category. Knowing how these bartenders interact throughout the year will allow brands to be much more strategic and tactical with their targeting spend."
FARMINGTON, Conn.; SCOTTSDALE, Ariz. (PRWEB) November 09, 2017
Influencer research specialist actûrus (recently acquired by MetrixLab) has announced two major enhancements to its flagship Multi-Sponsored products, the US Bartender Influencer Study and the Popular & Emerging Drinks Study; the extension of data collection from point in time to a continuous 12-month period, and an increased frequency of reporting from yearly to quarterly.
The MSS Bartender Influencer Study surveys between 13,000 and 15,000 bartenders annually about their opinions of and recommendations to consumers of spirits, beer, wine, sparkling and champagne brands. The study has evolved greatly with respect to statistical measures and analytic insights since its launch in 2005; however, this is the first time fielding has been extended to a full year. EVP and study founder Kevin Moran says this development is "a result of listening to the needs and wants of our clients, allowing them to identify emerging trends more quickly. We have increased the strategic insights ten-fold since the beginning nearly 13 years ago, adding Best in Class, Program Impact, Brand Power and our latest, the Recommendation Power Measure. But this newest enhancement just may be the most significant yet as this change to continuous will provide insights into brand performance and bartender behaviors with respect to seasonality." Participating clients will have the option to purchase one final year-end trended report or making the study even more powerful, enjoy the opportunity to include custom, proprietary questions on a quarterly basis and receive monthly or quarterly snapshots in addition to the full on yearly reporting at a continued cost efficient price structure.
How important is this shift? Moran comments, "There are over 850,000 bartenders interacting with customers on a daily basis in 365,000 on-trade accounts. These bartenders are making recommendations to roughly 40% of their consumers; and they are interacting on average with 670 customers per week. Bartenders as Influencers represent a significant opportunity for a brand to increase its on-premise market share within the adult beverage category. Knowing how these bartenders interact throughout the year will allow brands to be much more strategic and tactical with their targeting spend." The Popular & Emerging Drinks Study, a 12 year tracker of brand, drink/cocktail, shot/shooter and flavor trajectory with respect to popularity and emergence among bartenders will also be shifting to continuous fieldwork. These two studies, with historical trend data as far back as 2005 combine to provide very granular and prescriptive guidance to adult beverage suppliers across all categories from Aperitifs to Whiskeys. Corresponding global studies across roughly 25 markets will remain on a twice yearly field/report schedule until 2019.
MetrixLab's MSS product suites offer affordable, multi-sponsored, 'near custom' market research to help marketers develop tools to optimize their brand's direct to the trade marketing and sales programming to drive brand recommendations at the point of purchase. "Through a consistent approach coupled with innovation, we have quantified and validated the importance of the Influencer," said Moran. "His/her critically important role in driving sales to consumers through their recommendations at the point of purchase is now more important than ever."
Our staff is composed of highly trained research professionals with a vast array of expertise on a global basis. We perform at the very highest standards of research protocol and provide a wealth of actionable information about Influencers in 19 categories from beverages to passenger car lubricants in nearly 50 countries, at a cost-effective price. For more information, about our alcohol/beverage studies visit us at http://www.acturus.com/case-studies/global-research-that-raises-the-bar/ or call 480-595-4754 ext. 1221.